Skin Cancer / Post Moh's Surgery
Conveniently located to serve the areas of New Jersey and New York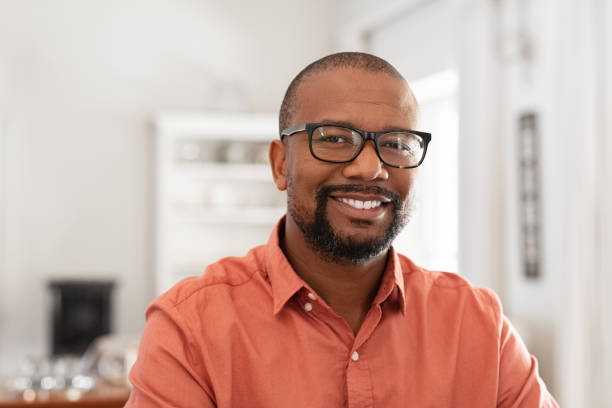 Mohs surgery is commonly used to treat common types of skin cancer, such as basal or squamous cell carcinomas. It allows for obtaining complete margin control during removal of a skin cancer using frozen section histology intra-operatively and for the removal of a skin cancer with very narrow surgical margin preserving healthy surrounding tissue.
Post Moh's Before & Afters
The reason patients might opt to undergo Mohs surgery is due to the fact that the procedure has an extremely high cure rate. By undergoing this procedure, patients are able to keep as much healthy skin as possible. This becomes more valuable to those who suffer from cancer that has developed in areas with minimal skin tissue; which can be found specifically in eyelids and eye sockets.
Mohs surgery is usually performed by dermatologists with special training in Mohs surgery. Once Mohs surgery is completed and the tumor is fully excised, patients are left with various size defects and discolorations which need to be repaired. The reconstructive procedures vary widely in difficulty depending on the location and size of the defect. Smaller defects can usually be closed primarily by bringing the skin edges together; while larger defects require more tissue mobilization by means of local flaps; large defects or defects involving vital structures such as nose/eyes/mouth/ears frequently require complex reconstructive procedures to achieve good functional and aesthetic results.
During recovery of the surgery, you can expect to heal it in 2 different ways. If the wound is small enough, you can opt to allow it to heal on its own. By letting nature take its course with proper care and supervision, it may take a couple of weeks to heal completely.
However, normally the wound may need to be closed up and healed with the help of stitches. This would be a viable option for patients who want to keep any scarring to a minimum, or need further support than the natural healing process. In most cases, there will be a bandage covering the affected area after surgery for a week post surgery or until sutures are removed.
To minimize any discomfort or pain while healing, patients may aid themselves by regularly taking an acetaminophen. Keep in mind that bruising and swelling is normal, and ice packs can be applied to the area as needed.
Although bleeding post surgery is rare, a small amount of blood seepage on the bandage or covering is normal. However, if you happen to see more blood than average, it is recommended to remove the soaked bandage and apply pressure over the area with a gauze or cloth for 15 to 20 minutes.
If the bleeding persists, please contact our office to schedule a visit with Dr. Ovchinsky so he can better assess the situation in person. Remember to limit any vigorous activity or exercise during your healing phase to avoid any damage to the sutures or infections.
You will start to see improvement of any discoloration or scarring over the course of several months, with immediate improvement occurring during the first month. In some cases, patients may benefit from a scar revision procedure or a scar resurfacing treatment, such as Erbium laser or ResurFX which is available in our medispa. It is imperative to keep your scheduled follow-up appointments to ensure the wound is healing properly. If appointments are not prioritized, patients are also at risk of developing infections, additional skin cancer and pre-cancers. Early diagnosis and treatment will be extremely beneficial.
Dr. Ovchinsky, a double board certified facial plastic and head & neck surgeon, possesses all necessary knowledge, experience and expertise to successfully reconstruct even the most difficult facial defects. If you are planning to have, or have recently undergone, Mohs surgery and need an experienced facial plastic surgeon to help you restore facial appearance and function, please contact our office to set up your consultation
FAQ
What do I need to avoid before surgery?
If you are on "blood thinners," you will be asked to stop them approximately one week prior to surgery. We also ask that you avoid certain over-the-counter medications. If you are taking some herbal supplements, you should stop those as well as they may contain blood thinning substances. Also, you have to completely quit smoking at least two weeks before surgery.
What about my daily medications before surgery?
You will have a preoperative appointment well in advance of your surgery when we will review all mediations with you. If you are on "blood thinners," you will be asked to stop them approximately one week prior to surgery. We also ask that you avoid certain over-the-counter medications. You may continue taking most routine medications up until the morning of surgery with a small sip of water.
What happens after surgery?
You will go to the recovery room for a few hours until you are fully recovered from anesthesia. Once you are stable you will be taken home (or to a hotel) by your family member or a friend. You will want to stay relaxed for the first few days. You will need to keep your head elevated when in bed to help with faster resolution of swelling. You should begin to start walking, eating, and using the restroom the day after surgery. Your activity can slowly increase each day but it will take up to 2 weeks before you start to feel like your old self again. You should avoid any strenuous activity for 4 weeks. You will need to take medication prescribed to you by Dr. Ovchinsky, which usually include antibiotics, pain medicine, antibiotic ointment for the incisions, and occasionally anti-nausea medications.
Are there any dietary restrictions following surgery?
No. Patients can eat whatever they want. Advance your diet from liquids (fruit juice, milk shake, etc.) to soft food (pudding, macaroni and cheese, mashed potatoes and gravy, oatmeal, pasta) to solids as tolerated. To prevent dehydration, please drink as much juices and nutritional fluid as possible.

When will my stitches be taken out?
Stitches are normally removed five to six days after your surgery.
How soon will I be able to exercise?
Dr. Ovchinsky recommends that patients do not return to exercise for three weeks after their procedure.
When will I be able to see the results?
You may see the difference right away, and more so once the swelling goes down within the first one to two weeks. As with any surgical procedure, it takes anywhere from 6 to 12 months for the results to become final.
What is special about the way Dr. Ovchinsky does the surgery?
Dr. Ovchinsky tailors his surgical technique to an individual patient rather than using the same "run of the mill" surgery on everybody. The technique he uses causes minimal pain, has natural results, and is long-lasting. The vast majority of patients are quite surprised afterward at how little discomfort they have and how quickly they return to normal activity. Most patients have minimal bruising. Finally, with Dr. Ovchinsky technique and attention to details during skin closure, scars are typically minimal and are often difficult to see once they have fully matured.