Med Spa
Conveniently located to serve the areas of New Jersey and New York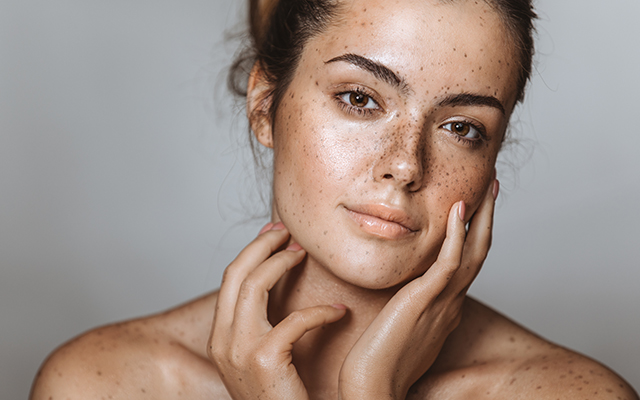 Let Plastic Surgery of Short Hills custom design an anti-aging program tailored to your individual needs. Our advanced skin care treatments safely and effectively address and provide therapeutic improvement for various skin conditions such as pigmentation, age spots, large pores, acne and breakouts, rosacea, uneven skin tone, fine lines & wrinkles.
Our Experienced Medical Estheticians will provide you with a thorough skin screening and evaluation and create a specialized program specific to your skin type that might include laser skin resurfacing, chemical peels, Microdermabrasion with a customized facial, and a very important step – your individual home skin care regimen.
These are the aesthetic services we perform:
Please call our office to schedule your appointment for a free consultation. We are here to assist you on your way to
Facial Treatments
SIGNATURE FACIAL $175 / 60 MINUTES
Our Signature Facial treats your skin to a deep cleansing, exfoliation, extractions, followed by a relaxing face, neck, and décolleté massage. Then, a calming treatment mask and nourishing creams are applied to the eyes, face, and neck, followed by vitamins, collagen, and hyaluronic acid infused deeply into the skin.
DERMASWEEP FACIAL $250 / 90 MINUTES
Dermasweep uses bristle tips to lift away dead skin and increase
micro-circulation while promoting oxygenation and lymphatic drainage. Cutting edge serums are then infused to target specific skincare concerns. Results are visible in just a few treatments!
ACNE FACIAL $250 / 90 MINUTES
This facial is your best defense against oily, congested, and acneic skin. First, skin is detoxified through a deep cleansing, exfoliation, extractions, and a high-frequency current to kill bacteria. Skin is then treated with a healing custom face mask, followed by a corrective serum to diminish breakouts.
SCULLPLA COLLAGEN BUILDING FACIAL $250 / 90 MINUTES
Sculplla H-2 stimulates collagen growth through a fusion of L-Poly-Lactic-Acid, caffeine, and niacinamide. Your skin will be super firm, plump, and smooth. A series of 4 is recommended for lasting results.
ANTI-AGING FACIAL $250 / 90 MINUTES
Our Anti-Aging facial starts with either microdermabrasion or dermaplaning, depending on the skin's needs. A light alpha-hydroxy peel is applied followed by extractions, and an infusion of growth factor and firming serums. This is the perfect facial to tighten, tone, and sculpt the face.
OXYGENEO SUPERFACIAL $250 / 90 MINUTES
The Oxygeneo Superfacial increases circulation, plumps, tightens, and brightens skin. A Combination of exfoliation, ultrasound oxygenation, and an active ingredient infusion. This facial will make your skin glow.
Please call our office to schedule your appointment for a free consultation. We are here to assist you on your way to