truSculpt 3D
Conveniently located to serve the areas of New Jersey and New York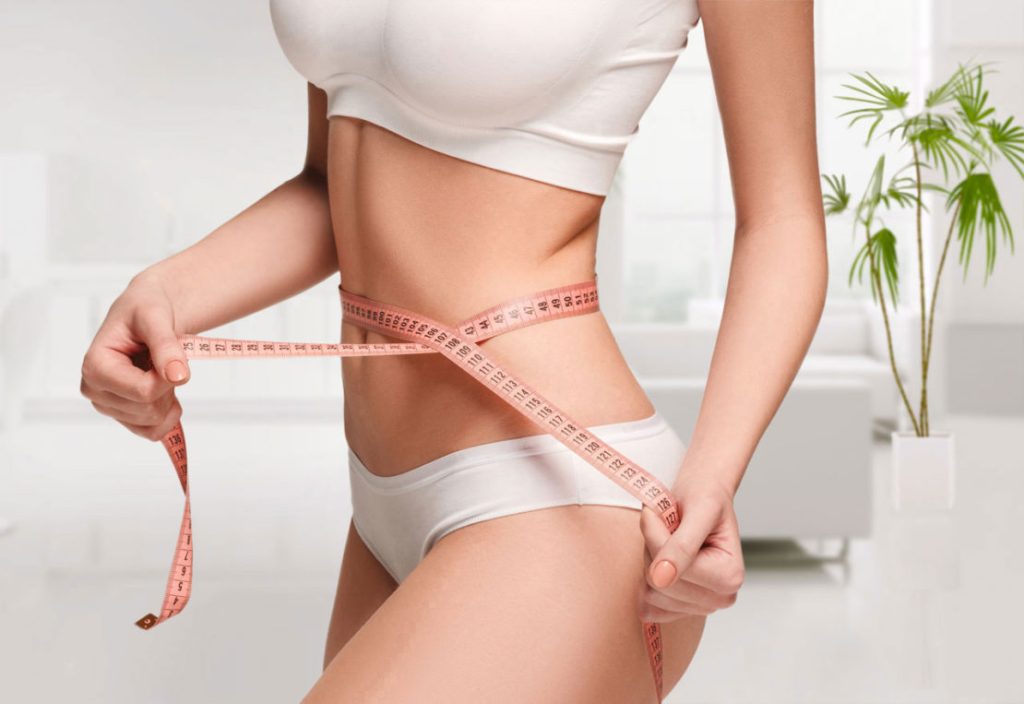 truSculpt 3D is a unique, non-invasive treatment that reduces fat and sculpts the body. It uses low frequency, monopolar radiofrequency (RF) energy to eliminate fat cells. It triggers non-invasive lipolysis (breakdown of fat) in the treatment area. The system decreases circumferential mass in areas with troublesome, hard-to-shift fat such as the abdomen, "love handles," and upper arms delivering noticeable aesthetic results after just one session. By focusing its energy on subcutaneous fat, the truSculpt 3D system safely and comfortably allows patients to achieve a contoured body without lengthy surgery or extensive downtime.
For the most effective body sculpting treatments, with the latest targeted fat reduction techniques, count on Plastic Surgery of Short Hills to provide your care. Double board-certified ​​Dr. Alexander Ovchinsky and his team of medical estheticians and nurse practitioners give you the chance to gain great aesthetic results with or without surgery! Begin the process of resculpting your body by calling our office in Short Hills, NJ at (973) 379-0101. Fill out this simple form if you would rather reach out to us online about truSculpt 3D treatment.
Before and After Photos
Reduce Fat Without Surgery
Non-surgical fat reduction is a more recent innovation in aesthetic medicine that provides a convenient, cost-effective way to contour your body. And, unlike surgical procedures such as abdominoplasty and arm lifts, there are absolutely no incisions or sutures required.

Adipose tissue, commonly known as fat, is a type of connective tissue found throughout the body. Fat deposits function to regulate homeostasis and store energy in the body, which is why losing fat in some areas may be more challenging than others. Many patients complain of stubborn fat that's hard to shift, even when they lead a healthy lifestyle. A so-called "pooch" below the navel, excess fat above the elbows, and bra rolls are common patient complaints that can be reduced effectively with RF body contouring.
Target Areas for truSculpt 3D
truSculpt 3D is an innovative system that reduces fat in target areas without the need for invasive surgical measures. It can be used in several areas throughout the body, including the following.
truSculpt 3D Treatment Areas
Upper Abdomen
Lower Abdomen
Upper Flanks
Lower Flanks
Upper Back (Back Rolls)
Lower Buttocks (Banana Rolls)
Upper Arms
Armpit Fat (Bra Fat)
Knees
Inner Knees
Chin Fat
The multidimensional approach from truSculpt 3D offers impressive results after just one session. It does so by deeply penetrating beneath the surface of the skin to treat fat, smooth skin, and slim your silhouette.
What is RF Energy?
Radio frequency is a type of energy, and its wavelengths fall within a specific range on the electromagnetic spectrum. It can be carefully controlled, which means it does not cause damage to cells and tissues that are not being specifically targeted. This attribute makes it very suitable for cosmetic and therapeutic application. Because RF is so safe, it's a treatment option for a large percentage of people. Though initially, RF was only used to treat periorbital wrinkles, lines and skin laxity, it is now commonly used for body contouring and cellulite reduction. (1)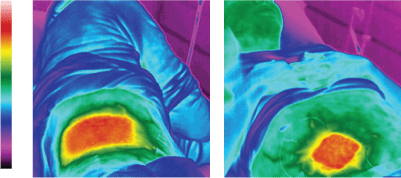 Clinical testing confirms that RF treatments like truSculpt 3D improve skin appearance and decrease subcutaneous fat. (1) The treatment induces thermal damage to stimulate a process called neocollagenesis in the deeper layers of the skin and subcutaneous tissues which also has the ability to tighten skin. (2) Neocollagenesis is the creation of new collagen which helps to improve tissue appearance. It can also cause damage to unwanted fat cells, which causes them to break down and be naturally eliminated by the body.
Benefits of truSculpt 3D
FDA-approved in 2018, truSculpt technology delivers RF energy to trigger lipolysis and improve skin laxity in the treatment area. Patients benefit in many ways, including the following.
Visibly reduces fat deposits and improves skin appearance
Noticeable results after just one session
Fights fat diet and exercise can't address
Faster treatment sessions than other body sculpting procedures
Safe, noninvasive procedure suitable for every skin type
No sedation, anesthesia, incisions or sutures required
Targets fat without damaging surrounding tissues
Candidates
Typical candidates for truSculpt 3D are adults with a BMI under 30, but patients with a higher BMI may be good candidates. The treatment is not suitable in the following circumstances.
Pregnancy
Presence of a cardiac pacemaker
Presence of a defibrillator
Presence of metallic or electronic implants
History of bleeding disorder
Patients with a metal mesh hernia repair may not be suitable candidates for truSculpt 3D. Should truSculpt3D be unsuitable, we will be happy to suggest alternative ways to achieve the aesthetic results you desire!
Personal Consultation
Dr. Ovchinsky and his team provide aesthetic advice and treatment when you need it most. At your personal consultation, please be prepared to talk about the area(s) of your body you would like to treat with truSculpt 3D. We will ask you to give us some information about your medical history and perform a physical examination to see if RF treatment for stubborn fat deposits is suitable for your needs. If you are a good candidate for treatment, we will schedule your initial truSculpt 3D procedure and determine how many procedures will achieve the best results.
Preparation
Very little preparation is needed before your truSculpt 3D treatment session. Stay well hydrated and eat healthily prior to your visit with us. You may wish to wear comfortable clothing and bring a change of undergarments, as the procedure may result in sweating. Please ensure any and all jewelry is removed from in and around the treatment area before your appointment.
Procedure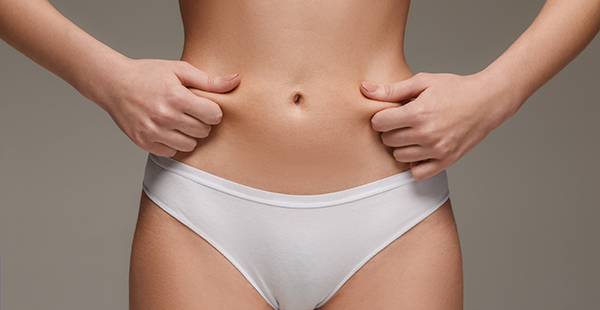 The truSculpt 3D procedure is straightforward and requires no numbing or anesthesia. Your technician will place the device onto the treatment area and apply RF energy to target fat and improve skin appearance. As the handpiece emits targeted energy, this induces fat cell shrinkage and the production of new collagen. The length of your treatment session depends on the area(s) addressed. The most common areas for treatment are the abdomen and flanks. Generally, a combined abdominal and flank treatment takes 60 minutes, while an abdominal treatment alone can take as little as 30 minutes to complete. During treatment, you will experience heat as the RF energy pulses through the treatment area. And although you may experience some manageable discomfort during the procedure, it will resolve quickly.
Recovery
There is no downtime required after truSculpt 3D treatment. In the hours and days that follow, you may feel some tenderness, but you will be able to resume your regular activities with relative ease. In the unlikely event of an adverse reaction (such as hives or persistent irritation), please contact our office.
Please continue to exercise regularly, eat healthily, and drink plenty of water to keep your body hydrated. Following these simple post-treatment instructions will ensure you get the best results possible!
Results
Although results from truSculpt 3D are not immediate, most patients begin to see noticeable changes between 4-6 weeks after their initial session. Depending on the number of treatments you receive, your final results may be seen around 12 weeks after your final treatment session. Although truSculpt 3D will not prevent weight gain in the future, by maintaining a healthy lifestyle and following your post-procedure advice, your fat removal results will last!
Corresponding & Complementary Procedures
Ultherapy
Ultherapy lifts and tones lax skin. Like truSculpt 3D, it does not involve any invasive techniques to achieve the desired results. Sometimes referred to as a non-surgical facelift, Ultherapy is a non-invasive treatment that uses highly focused ultrasound for face, neck, and decolletage rejuvenation.
ResurFX
Non-ablative skin resurfacing treatment ResurFX is a way for patients to achieve radiant wrinkle-reduced skin and improve skin tone and texture. As well as its anti-aging indications, the laser procedure can also help patients address acne, acne scars, stretch marks, and other skin blemishes.
Discover more about non-surgical and surgical treatments at Plastic Surgery of Short Hills here.
Cost of Non-Surgical Body Sculpting in Short Hills, NJ
The cost of your truSculpt 3D body contouring treatment depends on the location of the fat you wish to reduce and the length of your treatment. For a full list of our medspa rates, please see our pricing page. Financing for your procedure may be available for qualified candidates. To book your personal consultation with our experienced staff, please schedule by calling our Short Hills, NJ office at (973) 379-0101. You can also send us your request online using this simple form.
Get the latest on cosmetic and reconstructive procedures by reading Dr. Ovchinsky's blog.
FAQ
Is truSculpt 3D better than CoolSculpting?
Both truSculpt 3D and CoolSculpting are non-invasive ways to achieve fat reduction. But unlike CoolSculpting, with truSculpt 3D there is no de-thawing or tissue massage required after treatment.
Does truSculpt 3D freeze fat?
Not at all. In fact, it does the opposite! The truSculpt 3D handpiece heats tissue safely using radiofrequency energy which, over time, destroys fat and tightens skin.
When can I see results from truSculpt 3D?
The time period patients wait to see initial results may vary, but most start to see differences after around 4 weeks. Final results are usually apparent after 12 weeks.
References
Alizadeh Z, Halabchi F, Mazaheri R, Abolhasani M, Tabesh M. Review of the Mechanisms and Effects of Noninvasive Body Contouring Devices on Cellulite and Subcutaneous Fat. International Journal of Endocrinology and Metabolism. 2016;14(4). doi:10.5812/ijem.36727 https://www.ncbi.nlm.nih.gov/pmc/articles/PMC5236497/
Dayan E, Burns AJ, J. Rohrich R, Theodorou S. The Use of Radiofrequency in Aesthetic Surgery. Plastic and Reconstructive Surgery – Global Open. 2020;Publish Ahead of Print. doi:10.1097/gox.0000000000002861 https://www.ncbi.nlm.nih.gov/pmc/articles/PMC7489578/