ZO Medical
Conveniently located to serve the areas of New Jersey and New York
The Inventor of Skin Health Science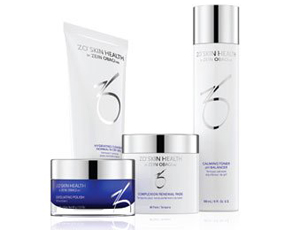 Dr. Obagi's legacy began with his initial quest to explain skin health, which he defines as skin that is naturally smooth, strong, firm, even-toned, hydrated and free of disease. His definition soon caught on with respected colleagues in the fields of dermatology and plastic surgery. This assisted physicians to achieve better treatment results after determining more appropriate solutions to a patient's concern, rather than simply focusing on a diagnosis. His pioneering definition also included a Skin Classification System, enabling physicians to determine the best treatments and predict patient response based on an individual's ethnicity and skin type.
ZO® Skin Health, Inc. – The Next Generation of Skin Health Solutions

Founded by Dr. Obagi in 2007, ZO® Skin Health was created to develop and deliver innovative skincare solutions that optimize skin health based on the latest advances in skin therapy technologies, unique delivery systems, bioengineered complexes and exclusive formulations. By providing comprehensive skincare programs for physicians and their patients, we create a continuum between therapeutic treatments and daily care, allowing patients to experience continuously healthy skin regardless of their age, ethnicity or unique skin condition.
The Innovation Continues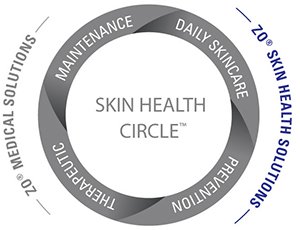 Dr. Obagi is committed to advancing efficacious skincare treatments by supporting physicians' practices through seminars and clinical training, and supporting patients by creating a variety of products and educational programs. His lifelong passion for science fuels his commitment to continuously challenge all to achieve healthy skin, even his patients. Based on the latest scientific advances in skin-therapy technologies, his products and protocols continue to help physicians provide the results for all skin types, genders and ages.
FAQ
What do I need to avoid before surgery?
If you are on "blood thinners," you will be asked to stop them approximately one week prior to surgery. We also ask that you avoid certain over-the-counter medications. If you are taking some herbal supplements, you should stop those as well as they may contain blood thinning substances. Also, you have to completely quit smoking at least two weeks before surgery.
What about my daily medications before surgery?
You will have a preoperative appointment well in advance of your surgery when we will review all mediations with you. If you are on "blood thinners," you will be asked to stop them approximately one week prior to surgery. We also ask that you avoid certain over-the-counter medications. You may continue taking most routine medications up until the morning of surgery with a small sip of water.
What happens after surgery?
You will go to the recovery room for a few hours until you are fully recovered from anesthesia. Once you are stable you will be taken home (or to a hotel) by your family member or a friend. You will want to stay relaxed for the first few days. You will need to keep your head elevated when in bed to help with faster resolution of swelling. You should begin to start walking, eating, and using the restroom the day after surgery. Your activity can slowly increase each day but it will take up to 2 weeks before you start to feel like your old self again. You should avoid any strenuous activity for 4 weeks. You will need to take medication prescribed to you by Dr. Ovchinsky, which usually include antibiotics, pain medicine, antibiotic ointment for the incisions, and occasionally anti-nausea medications.
Are there any dietary restrictions following surgery?
No. Patients can eat whatever they want. Advance your diet from liquids (fruit juice, milk shake, etc.) to soft food (pudding, macaroni and cheese, mashed potatoes and gravy, oatmeal, pasta) to solids as tolerated. To prevent dehydration, please drink as much juices and nutritional fluid as possible.

When will my stitches be taken out?
Stitches are normally removed five to six days after your surgery.
How soon will I be able to exercise?
Dr. Ovchinsky recommends that patients do not return to exercise for three weeks after their procedure.
When will I be able to see the results?
You may see the difference right away, and more so once the swelling goes down within the first one to two weeks. As with any surgical procedure, it takes anywhere from 6 to 12 months for the results to become final.
What is special about the way Dr. Ovchinsky does the surgery?
Dr. Ovchinsky tailors his surgical technique to an individual patient rather than using the same "run of the mill" surgery on everybody. The technique he uses causes minimal pain, has natural results, and is long-lasting. The vast majority of patients are quite surprised afterward at how little discomfort they have and how quickly they return to normal activity. Most patients have minimal bruising. Finally, with Dr. Ovchinsky technique and attention to details during skin closure, scars are typically minimal and are often difficult to see once they have fully matured.