HydraFacial
Conveniently located to serve the areas of New Jersey and New York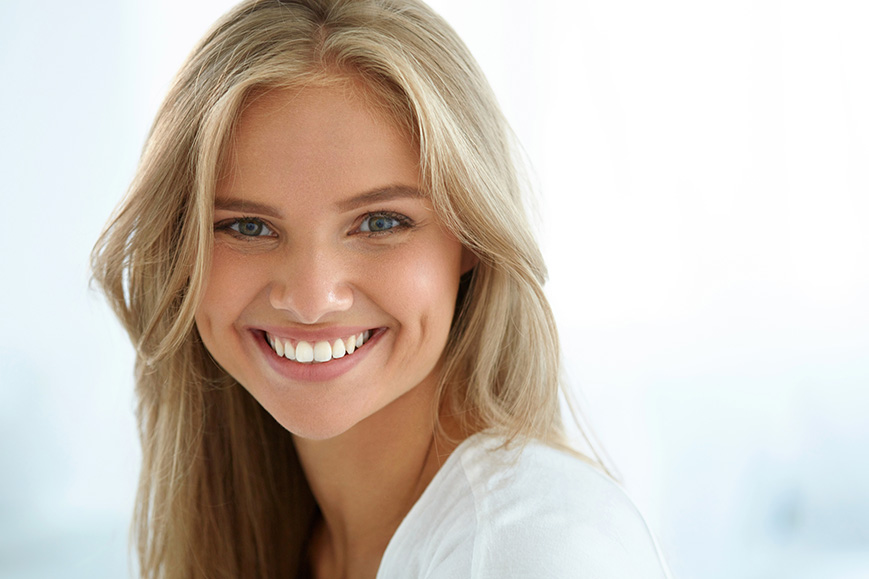 HydraFacial is a skin rejuvenation treatment that exfoliates, extracts impurities, and hydrates the skin all with a single device. This advanced technology is able to offer comprehensive benefits for total skin health and a dewy, refreshed appearance in a gentle procedure with no downtime. At Plastic Surgery of Short Hills, Dr. Alexander Ovchinsky is committed to offering his patients the latest in aesthetic procedures for results that matter. This versatile treatment can address a wide range of skin concerns. If you're ready to start enjoying the skin of your dreams, then HydraFacials are a must-have addition to your current skincare regimen.
Contact Plastic Surgery of Short Hills to learn more about what a HydraFacial treatment can do for you! You can reach our New Jersey offices by calling (973) 379-0101.
About
Skin resurfacing and rejuvenating procedures are more popular than ever, with dramatic increases in the number of minimally invasive treatments being performed each year. And to keep up with the demand, aesthetic medicine has developed new technologies that gently accomplish improvements without discomfort and downtime. (1) HydraFacial is a skin revitalizing treatment that uses patented Vortex-Fusion technology to effectively clean, peel, extract, hydrate, and protect your skin. During this hydradermabrasion treatment, dead skin cells and impurities are lifted and suctioned away all while hydrating serums are continuously infused into the skin. 
Hydration is key for visibly healthy skin. But, dead skin and blocked pores can keep moisture from reaching the deeper layers of the skin. That is why HydraFacial is such an effective treatment; impurities are removed from the face before delivering nourishing serums so they can deliver maximum potential! Treatment is safe for all skin tones so a vibrant glow can be enjoyed by all who receive HydraFacial treatment in Short Hills, New Jersey.
HydraFacial Steps
The first step of HydraFacial cleanses and exfoliates the surface of the skin in order to remove dead cells and open the pores. Unlike microdermabrasion treatments, which use microcrystals to exfoliate the skin, Hydrafacial uses hydradermabrasion. This process uses water-based solutions and oxygen propelled at supersonic speeds, so skin is hydrated as it is exfoliated.(1) These solutions contain salicylic and glycolic acids to help loosen dirt in clogged pores. If you've ever struggled with acne, then you've likely reached for products with these important ingredients. Glycolic acid not only reduces inflammation and helps keep pores clear; it also has antibacterial abilities that can keep new acne outbreaks from occurring.(2) The next step uses the state-of-the-art Vortex-Fusion technology to vacuum away the loosened impurities. Finally, the skin is infused with hydrating serums to restore healthy, glowing skin. All of this is accomplished with the delicately exfoliating, spiral-shaped HydroPeel tip. And, your treatment can be customized for your unique skin concerns with additional boosters.
Everyone can benefit from a HydraFacial treatment, whether you have specific skin concerns you want to be addressed or you just want to maintain a healthy youthful glow.
Benefits
HydraFacial can be the pampering treatment you've been looking for: sessions are calming and comfortable. In under an hour, you will be able to leave our office looking and feeling rejuvenated. In fact, non-invasive HydraFacial treatments are so gentle that they can be used to revitalize the delicate skin under the eyes and the lips.
HydraFacial is performed with a state-of-the-art device and patented technology so you are always guaranteed consistent results. Effective resurfacing is accomplished without the peeling effect from laser treatments. Radiance is restored and that beautiful glow you so missed is back!
Contact Plastic Surgery of Short Hills in New Jersey today and we will be more than happy to schedule your appointment!
Candidates
HydraFacial can be used on all skin types and skin tones to address many different concerns, such as:
Uneven texture
Mild skin laxity
Dullness
Wrinkles
Fine lines
Acne
Oily
Dark spots
Hyperpigmentation
Large pores
The device can be adjusted to meet the needs of each patient, so those with sensitive skin can receive effective treatment too. There are different suction and exfoliation levels so patients can address their specific concerns.
HydraFacial is not just reserved for the face. It can treat just about anywhere on the body where you experience any of the above bothersome skin conditions like the back or the décolletage. And, the benefits go beyond just your appearance: one study found that skin that had been treated with hydradermabrasion was thicker and more supple, and had higher levels of antioxidants present. Skin improved on a cellular level! Collagen, elastin, and fibroblast density(the cells that produce these essential components) had regenerated. This was responsible for a visible decrease in large pores, the appearance of fine lines, and pigmentation issues.(1) 
Personal Consultation
HydraFacial consultations include a discussion about skin concerns like dullness or uneven texture and an examination of the areas of concern. This can be the face or another area of the body like the back. Based on our findings, one of our aesthetic experts will create a treatment plan specifically for your skin and concerns. Please mention any medications and topical skin creams you are using to make sure they do not need to be temporarily discontinued.
Please inquire while scheduling your consultation if treatment can be performed on the same day!
Preparation
Not much preparation is necessary before HydraFacial. The main things to remember are avoiding face masks, scrubs, Retin A, and self-tanners the week before your appointment. Additional instructions may be given to you during your consultation based on your specific case. Those with active sunburns or rashes should hold off on treatment until their skin has healed.
Procedure
The HyrdaFacial is often compared to a spa treatment because of how comfortable and relaxing the sensation is. The device is methodically traced along the skin of the treatment area. The face is first met with a vortex of hydration in order to cleanse and open pores. The HydroPeel Tip helps exfoliate and extract debris while at the same time constantly delivering specially formulated serums. The whole process takes between 30 minutes and one hour.
Recovery
There is no recovery time after HydraFacial! Patients are able to return to work or their normal routine right after their appointment. Your skin will have a fresh, beautiful glow from the hydrating serums. In some instances, your face may be slightly flushed afterward but if you would like, you are able to put on makeup right after treatment. This is not the same redness as compared to the more traumatic hand extractions from a regular facial by any means. Women and men opt for a HydraFacial before important events like a wedding because of the beautiful glow achieved.
Results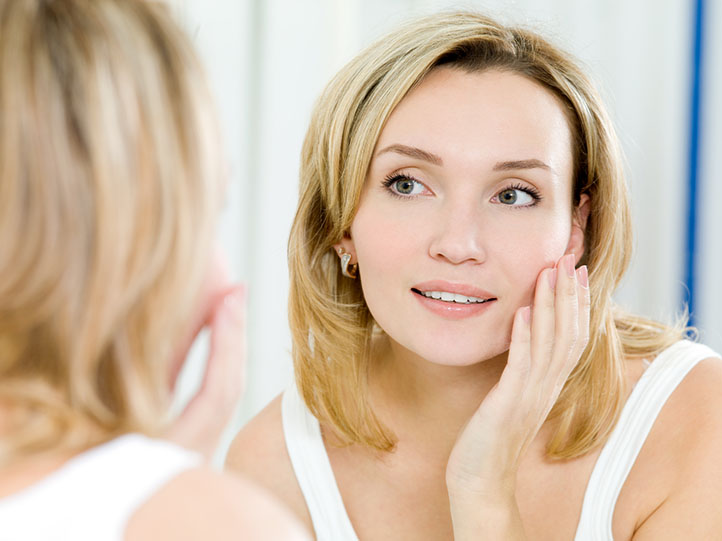 HydraFacial results are immediate and will continue to improve with continued treatments and proper skincare. Skin appears hydrated and plump, fine lines are smoothed, pigmentation is reduced, and pore size is decreased. These are just a few of the results you can expect after treatment. Adding boosters or other add-ons can enhance results even further. The extra hydrated look of your skin from treatment should last about a week. It is best to come for follow-up treatments once a month to maintain the health of your skin.
While the device delivers uniform treatment, depending on the suction and exfoliation requested, results will vary from patient to patient. But every patient will experience positive change and enhancement of the skin.
Corresponding & Complementary Procedures
Dysport and Xeomin
Dysport or Xeomin injections can easily be performed during the same visit as your HydraFacial appointment. Your HydraFacial will be performed first, then Dysport or Xeomin injections will follow. Your Dysport or Xeomin specialist will inject the neurotoxin directly into the facial muscles. This allows the skin above to smooth, as the muscles are no longer able to fully contract and cause lines and wrinkles. 
Microneedling is another great skin revitalizing treatment that can be performed after HydraFacial. HydraFacial is best at treating the top layer of skin while microneedling tackles rejuvenation from deep within the skin. The special device holds multiple tiny needles that rapidly and uniformly create micro-wounds in the skin with the goal of kick-starting the body's natural healing response. Collagen production and new skin cell turnover paired with cleansed and glowing skin create unmatched revitalized results. 
Want to learn about other exciting treatments and procedures we offer? Check out our blog! 
Cost
Please give our office a call at (973) 379-0101 for the cost of HydraFacial treatment in Short Hills, New Jersey. We are happy to discuss treatment options with you and provide an accurate quote based on the specifics of your HydraFacial treatment and if you choose to add any other treatments. 
FAQ
How is HydraFacial different than a regular facial?
A regular facial can accomplish some of what HydraFacial provides but it will take much longer. HydraFacial performs all treatment steps at the same time using a mechanical device. This shortens treatment time and allows the treatment to be customized to every patient. The same cannot be said for a regular facial. No matter how skilled the esthetician may be, it is nearly impossible to treat the skin as comprehensively as HydraFacial's automated system. Further, extractions, as performed by an esthetician, must be performed one by one and can cause discomfort. 
What is the difference between hydradermabrasion and microdermabrasion?
HydraFacial is a hydradermabrasion treatment. The difference between hydradermabrasion and microdermabrasion is the exfoliation technique. Microdermabrasion uses microcrystals to exfoliate, while hydradermabrasion uses a water-based solution for less irritating exfoliation and the added benefit of hydration.
How intense is HydraFacial treatment?
HydraFacial treatment is more intensive than a typical spa facial, but does not require the recovery time of a laser treatment. However, laser treatments are an effective way to treat more extensive laxity, wrinkles, and hyperpigmentation, and can be combined with regular HydraFacial treatments. 
How long does a HydraFacial treatment take?
HydraFacial can easily be performed during a lunch break since it only takes between 30 minutes to an hour depending on if add-ons are included. 
References
Loesch MM, Somani AK, Kingsley MM, Travers JB, Spandau DF. Skin resurfacing procedures: new and emerging options. Clinical, Cosmetic and Investigational Dermatology. 2014;7(2014):231-241. doi:10.2147/CCID.S50367
Valle-González ER, Jackman JA, Yoon BK, Mokrzecka N, Cho NJ. pH-Dependent Antibacterial Activity of Glycolic Acid: Implications for Anti-Acne Formulations. Scientific Reports. 2020;10(1). doi:10.1038/s41598-020-64545-9