VI Peel
Conveniently located to serve the areas of New Jersey and New York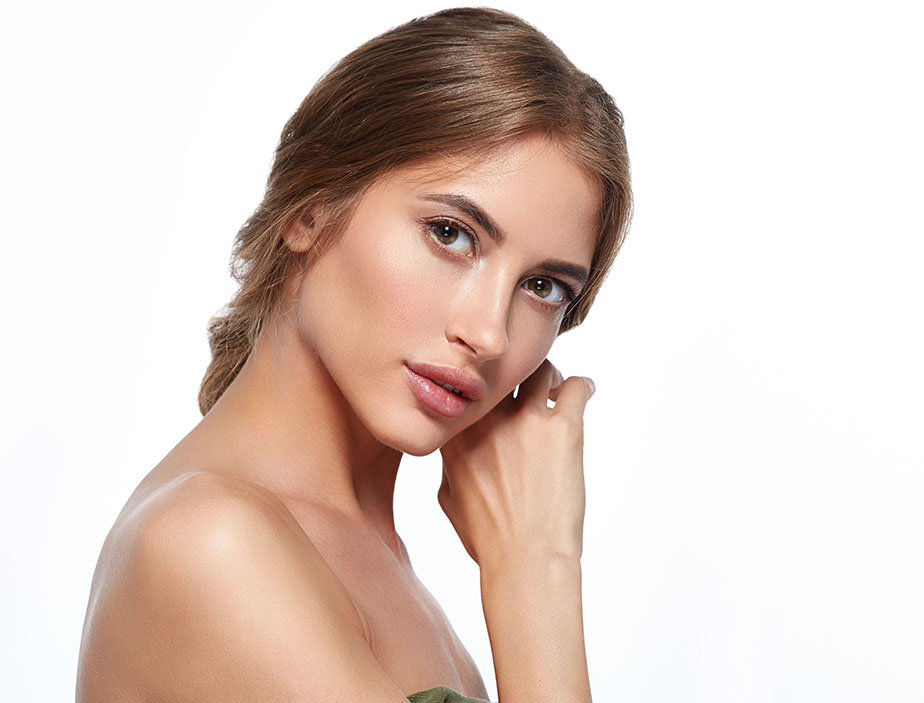 The VI Peel by Vitality Institute is a medical-grade chemical peel that improves the appearance of fine lines and wrinkles, hyperpigmentation, acne scars, and other skin imperfections. Only available through authorized clinicians, the VI Peel is loved the world over by plastic surgeons, estheticians, nurses, and dermatologists alike. VI Peels are suitable for all skin types and provide noticeable results after just one treatment. Using a proprietary blend of ingredients, the VI Peel is a non-invasive but effective way to rejuvenate your skin.
Discover what the VI Peel can do to help you rejuvenate your skin. To learn more about the VI Peel, or to schedule a consultation at Plastic Surgery of Short Hills in New Jersey, call (973) 379-0101 or complete a simple form on our website to get started.
Looking for other ways to revitalize your skin? See our med spa procedures page or visit our blog for more details.
Before and After Photos
About the VI Peel
There are 5 types of VI Peel, each with its own unique mixture of skin-rejuvenating ingredients. With this customizable approach, you can find the peel that best fits your unique needs.
What Are the Benefits of a VI Peel?
Reduces the appearance of fine lines and wrinkles
Improve skin tone and texture
Reduces the appearance of age spots, sun damage, and hyperpigmentation
Reduces pore size and improves overall complexion
Minimal downtime with little to no discomfort during the procedure
Suitable for all skin types, including darker skin tones
Safe and effective treatment with proven results
VI Peel Original
The classic VI Peel exfoliates and smooths the skin. It helps improve skin texture and tone, reduces wrinkles, and diminishes hyperpigmentation, and sun damage. The peel requires minimal downtime and is suitable for various skin types and concerns. Its ingredients include:
Salicylic Acid
Salicylic acid has been used for many years in skin care. It has comedolytic qualities, meaning it prevents the formation of comedones – commonly referred to as blackheads. This makes it an effective peeling agent, particularly for acne-prone skin. (1)
Trichloroacetic Acid (TCA)
TCA is one of the most common peeling ingredients, and that's partly thanks to its efficacy with sun damage. Photodamage happens gradually through exposure to UV rays leaving skin with uneven tone and texture. Standalone TCA peels are known for their effectiveness in improving photoaged skin, and significantly improving its appearance. (2) And, when combined with the other ingredients in the VI Peel, TCA provides comprehensive skin rejuvenation.
Retinoic Acid
Retinoic acid is a vitamin A derivative that plays a crucial role in various biological processes, including growth, development, and cellular differentiation. (3) In a chemical peel, retinoic acid acts as an exfoliating agent. It penetrates the outer layers of the skin and promotes the shedding of dead skin cells. This process stimulates cell turnover, revealing smoother, rejuvenated skin. Retinoic acid also helps to improve skin texture, reduce hyperpigmentation, and diminish the appearance of wrinkles.
Phenol
As one of the strongest peeling agents, phenol removes damaged skin cells, stimulates collagen production, and promotes skin regeneration through a process called protein coagulation. This leads to the destruction of the top layers of skin. Phenol peels are an effective way to treat severe wrinkles, sun damage, and certain types of scars.
Vitamins & Minerals
The VI Peel also contains a mix of vitamin C and minerals to maintain optimal skin health.
Other VI Peel Options
VI Peel Advanced
The VI Peel Advanced uses a combination of the same powerful ingredients as the VI Peel original to address a variety of skin concerns, but with higher ingredient percentages. A 20% increase in strength makes this peel suitable for more challenging skin issues. It can help reduce the appearance of fine lines and wrinkles, improve skin tone and texture, diminish age spots and sun damage, and even out skin discoloration.
VI Peel Purify
The VI Peel Purify takes the original formula and adds the following ingredients to help patients improve oily, acne-prone skin:
Benzoyl Peroxide
Although benzoyl peroxide is not typically found in chemical peels, it is utilized in the VI Peel Purify. Commonly used in acne treatments due to its antibacterial properties, benzoyl peroxide works by reducing the number of acne-causing bacteria on the skin, unclogging pores, and reducing inflammation.
Kojic Acid
The natural fungi-derived ingredient kojic acid is a common addition to chemical peels. This is because it functions as a tyrosinase inhibitor. Tyrosinase is an enzyme involved in the production of melanin. By reducing melanin production, it lightens and evens skin tone.
Hydrocortisone
Hydrocortisone is a skin-calming anti-inflammatory used in topical creams and medications. It is added to the VI Peel Purify to counteract the redness and itching that may occur from the other ingredients in the peel.
VI Peel Precision Plus
The VI Peel Precision Plus is a powerful chemical peel that can help address hyperpigmentation, acne scars, and other skin blemishes. Its formulation includes the VI Peel's core ingredients that work together to exfoliate the skin and promote collagen production, leading to a brighter, more youthful complexion. However, this formulation adds hydroquinone, one of its most important components.
What is Hydroquinone?
Hydroquinone is a highly effective skin-lightening agent that works by inhibiting the production of melanin, the pigment responsible for creating dark spots and patches on the skin. It has been used for decades in various skincare products and is considered safe when used properly under the supervision of a qualified dermatologist or plastic surgeon.
VI Peel Purify with Precision Plus
The VI Peel Purify with Precision Plus combines the powerful agents in the VI Peel Purify and the VI Peel Precision Plus. It is ideal for patients with more serious skin concerns, particularly those that involve abnormal pigmentation, acne, acne scars, and oily, blemish-prone skin.
Candidates
Good candidates for a VI Peel are typically patients who:
Want to improve the appearance of their skin
Are in good overall health
Don't have active skin infections or conditions
Have realistic expectations for the outcome of the procedure
Personal Consultation
At Plastic Surgery of Short Hills, we offer the VI Peel as a non-invasive solution for individuals seeking to improve the appearance of their skin. The first step in determining whether VI Peel is right for you is to schedule a personal consultation with Dr. Ovchinsky. During this appointment, Dr. Ovchinsky will evaluate your skin and medical history to determine if VI Peel is a suitable treatment option for you. He will also discuss the benefits and limitations of the VI Peel, and what to expect before, during, and after the procedure. We understand that each patient is unique, and we take the time to listen to your concerns and answer any questions you may have about the VI Peel or other cosmetic treatments.
To book your one-on-one consultation in Short Hills, call (973) 379-0101, or for our Brooklyn office, call (718) 646-1234. Alternatively, you can fill out a simple form on our website to get in touch.
Cost of a VI Peel in Short Hills
The cost of your VI Peel will vary depending on your individual needs and goals and the type of peel you choose. At your consultation, Dr. Ovchinsky will assess your skin concerns and recommend the most appropriate treatment plan for you. Factors such as the number of peels required, the extent of the treatment area, and any additional services needed will determine the overall cost.
If you're interested in learning more about the VI Peel or would like to schedule a consultation with Dr. Ovchinsky, please give us a call at (973) 379-0101 or fill out our online contact form. We look forward to helping you achieve your facial rejuvenation goals.
FAQ
How long does a VI Peel take?
The entire process takes about 30 minutes, including the application of the peel solution, which is left on the skin for about 20-25 minutes before being neutralized and washed off.
What can I expect after a VI Peel?
After a VI Peel, patients can expect their skin to start peeling within 2-3 days. This is a normal part of the healing process and can last for up to a week. During this time, it is important to avoid picking at the skin and to keep it moisturized and protected from the sun.
How many VI Peel treatments are required?
The number of treatments required depends on the individual's skin concerns and goals. Some patients may see significant improvement after just one treatment, while others may require multiple treatments spaced several weeks apart for optimal results.
Can anyone get a VI Peel?
VI Peel is safe and effective for most skin types and tones. However, it is important to discuss any medical conditions or medications with your doctor before undergoing the procedure.
References
Arif T. Salicylic Acid as a Peeling agent: a Comprehensive Review. Clinical, Cosmetic and Investigational Dermatology. 2015;8:455. doi:https://doi.org/10.2147/ccid.s84765
S. Sitohang IB, Legiawati L, Suseno LS, Safira FD. Trichloroacetic Acid Peeling for Treating Photoaging: A Systematic Review. Dermatology Research and Practice. 2021;2021:e3085670. doi:https://doi.org/10.1155/2021/3085670
Chen Q, Ross AC. Retinoic acid regulates cell cycle progression and cell differentiation in human monocytic THP-1 cells. Experimental Cell Research. 2004;297(1):68-81. doi:https://doi.org/10.1016/j.yexcr.2004.02.017