Pricing
Conveniently located to serve the areas of New Jersey and New York
Facial Treatments
Glycolic Peel – $150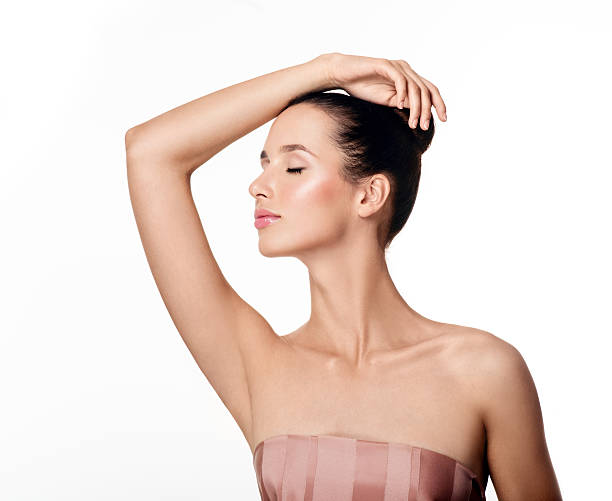 Glycolic acid had a small molecular structure , giving it the ability to travel deep into the layers of the skin. Once there, the acid dissolves excess sebum and dead skin cells, revealing smoother, brighter, and younger-looking skin. This universal peel is used to improve skin tone, texture, and overall complexion. Glycolic acid's small molecular structure gives it the ability to travel deep into the layers of the skin.
TCA (trichloroacetic acid) Peels- $200-$250
Among the conditions that can be treated with TCA are melasma, sun damage, actinic keratoses, lentigos, texture, and rhytides sun damage, actinic keratosis, lentigo, uneven texture, and wrinkling. The strength of TCA depends on what condition is being treated. The strength of TCA used is based on the condition being treated.
PCA Peels- $150-$250
A varity of different acid blends that effectively treat most skin types and concerns. They improve tone, texture, fine lines and wrinkles, breakouts and dark spots. The PCA peels uses a variety of different acid blends to effectively treat fine lines, wrinkles, breakouts, dark spots, as well as improve skin tone and texture.
Body Peel- $200-$400
The PCA Skin Smoothing Body Peel is a two-step treatment specifically targeting the skin on all areas of the body to reduce surface lines and wrinkles, smooth rough skin texture, treat skin discoloration, redness and assist in clearing acne.
Signature Facelift Peel- $200
Brighten, tighten and lighten! This four layer treatment will leave your skin rejuvenated and revitalized! This is a fantastic step up for someone who has had experienced regular facial treatments but is looking for something more!
Cosmelan MD peel- $1500
A unique, multi-ingredient chemical treatment designed to reduce areas of skin discoloration and hyperpigmentation. This peel is the perfect choice for people with melasma or other types of stubborn pigmentation.
Acne/Deep Cleansing Facial- $225
This facial is your best defense against oily, congested, and acneic skin. First, skin is detoxified through a deep cleansing, exfoliation, extractions, and a high-frequency current to kill bacteria. Skin is then treated with a healing custom face mask, followed by a corrective serum to diminish breakouts.
Microdermabrasion – $150
Microdermabrasion is a procedure that exfoliate and removes the superficial layer of dry, dead skin. The machine can buff and plish the skin using a stream of fine crystals or a diamond tip, while also vacuuming loose skin cells from the face.
Dermasweep Facial $250 / 90 minutes
Bristle tips lift away the top layer of skin and increase micro-circulation to enhance lymphatic drainage, oxygenation and the delivery of key skin nutrients. Exclusive infusion solutions containing cutting-edge ingredients are added to target specific skincare concerns, for visible results in just a few treatments.
Anti-Aging Facial $250 / 90 minutes
Our Anti-Aging facial starts with either microdermabrasion or dermaplaning, depending on the skin's needs. A light alpha-hydroxy peel is applied followed by extractions, and an infusion of growth factor and firming serums. This is the perfect facial to tighten, tone, and sculpt the face.
Sculplla Filler Facial- $250
Sculplla H-2 is a safe, non-injectable treatment that stimulates your skin to make its own collagen, resulting in a firmer, tighter, plumper, and smoother skin. Sculplla H-2 uses L-poly-Lactic-Acid, the same material found in the filler Sculptra, as well as a blend of anti-aging favorites like caffeine and niacinamide. Sculplla H-2 stimulates collagen growth through a fusion of L-Poly-Lactic-Acid, caffeine, and niacinamide. Your skin will be super firm, plump, and smooth. A series of 4 is recommended for lasting results.
Dermaplaning – $150
Dermaplaning is a method of exfoliation that consists of using a 10 gauge scalpel to gently scrape off the top layer of dulling dead skin cells in order to reveal a smoother, brighter complexion. Dermaplaning also allows for a greater penetration of skincare products and creates a flawless canvas for makeup to glide on smoothly. It is often used to help prepare skin for more intrusive procedures such as chemical peels.
DermaPen Microneedling-$350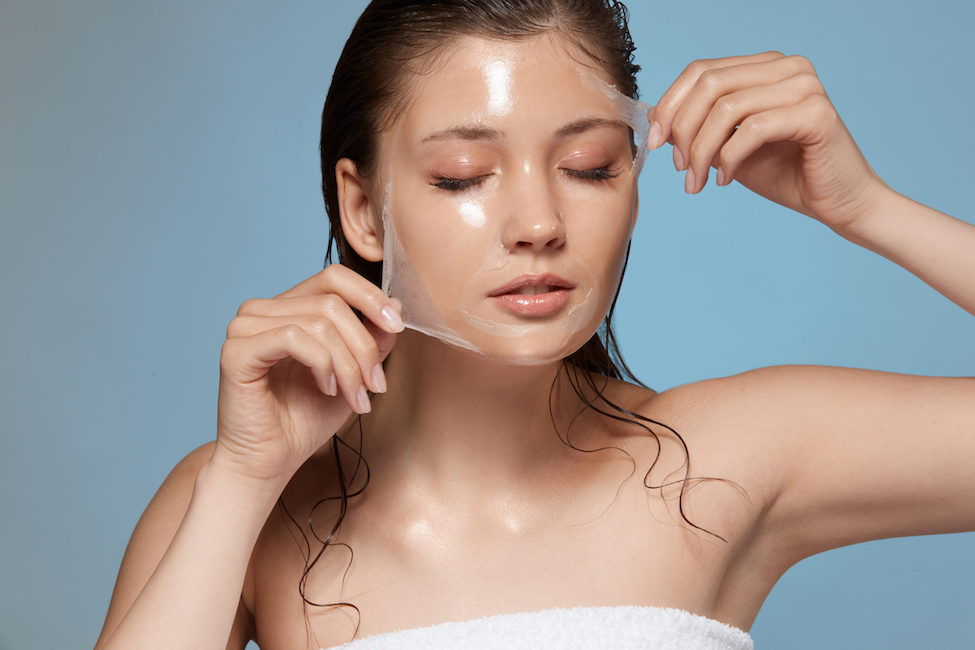 Microneedling is a skin rejuvenating treatment that uses tiny needles to induce a controlled injury to the skin, which stimulates collagen production. The small wounds trigger the skin to repair itself by producing new collagen which means plumper, smoother healthier skin. It is used to treat and improve conditions like acne scarring, fine lines and wrinkles, loose skin, skin texture, pore size, brown spots, stretch marks and pigment issues.
Geneo + Treatment – 30min-$125, 1 hour-$250
genO+ is a cutting egde smart-touch platform integrating the revolutionary OxyGeneotechnology that delivers three essential treatments simultaneously: exfoliateion of the outer layer skin, infusion of essential revitalizing nutrients, and oxygenation of the skin generated from within.
Oxygeneo Superfacial $250 / 90 minutes
The Oxygeneo Superfacial increases circulation, plumps, tightens, and brightens skin. A Combination of exfoliation, ultrasound oxygenation, and an active ingredient infusion. This facial will make your skin glow.
Add On Services
Stem Cell Mask-$25
Brightening Mask- $25
Vitamin C Mask- $25
Detoxifying Mask- $25
Glycolic Peel- $50
Waxing and Tinting
Eyebrows-$25
Lip-$15
Eyebrow & Lip-$35
Eyebrow Tint- $25
Eyelash Tint-$35
Laser Skin Treatments
IPL Photo Rejuvenation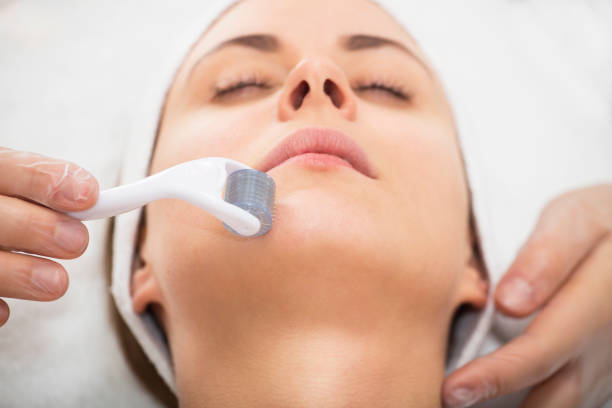 IPL Photo Rejuvenation (an intense pulsed light treatment used to reverse sun damage, even out facial color as well as improve tone and texture in the process. It tightens pores, reduces the severity of acne, reduces the appearance of or eliminates sun spots and freckles, lessens hyperpigmentation, treats skin flushing and skin redness. Series of 3-5 treatments are recommended):
Face- $350 (package pricing available for all areas)
Neck-$300
Decollete-$400
Hands- $200
Arms (lower or upper)- $400 & up
Non-Ablative Fractionated Laser Resurfacing (ResurFX)
This technology is used to treat a variety of skin conditions, including acne and surgical scars, skin discoloration, periorbital wrinkles and stretch marks. ResurFX penetrates the lower layers of skin to stimulate collagen growth without damaging the skin's surface. Series of 3-5 treatments.
Body Consultation
Purchase 4 get 1 free or supporting skin care.
Ultimate Skin Rejuventation (IPL+ResurFX)
Face – $750
Sciton Ablative Laser Resurfacing
Call for pricing (consultation needed)
Thermismooth Skin Tightening:
Face-$475, package of 4 $1750
Eyes- $275, Package of 4 $949
Lips $225, package 4 $799
Ultherapy
Full Face-$3500
Full Face and Neck- $1500
Lower Face- $2500
Eyes- $1200
Laser Hair Removal– call for pricing (consultation needed)
TruSculpt 3D Body Contouring– call for pricing (consultation needed)
Body sculpting device to treat stubborn areas of fat. It takes a multi-dimensional approach to decrease circumference, eliminate fat cells and tighten the skin.
Ultherapy
Ultrasound triggers a regenerative response that stimulates the growth of new collagen and elastin to lift and tighten the skin.
Full Face $3500
Lower Face $2500
Full Face & Neck $4500
Neck $1500
Eyebrows $1200
TruSculpt 3D Body Contouring Starting at $599
Radiofrequency is used to treat cellulite and stubborn areas of fat while sculpting and contouring the body
Laser Hair Removal
All pricing includes 6 sessions.
Small $393
Choice of upper lip, chin, ears, sideburns, stomach line, or nose
Medium $591
Choice of bikini area, underarms, neckline, or full face.
Large $807
Choice of partial leg, brazilian, partial arm, lower/upper back, full face, chest, stomach, or neck.
X-Large $1076
Choice of full legs, full arms, or full back.
Full Body $3,500
Disclaimer
Add disclaimer (may subject to change or that we're not held accountable for these prices)