Ethnic Rhinoplasty
Conveniently located to serve the areas of New Jersey and New York
The Art of Rhinoplasty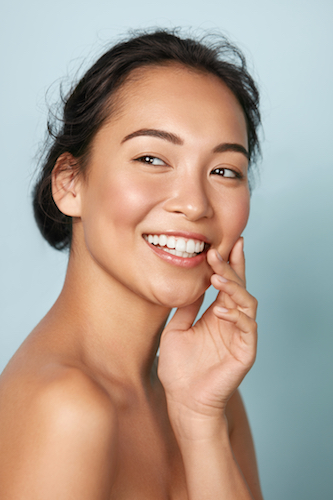 What makes the art of rhinoplasty challenging and at the same time exciting is the fact that there are no two noses that are the same. Every nose has its own intricacies, nuances, specifics the same way every patient has his or her own likes and dislikes. Therefore, it goes without saying that there are vast differences in nasal anatomy among patients of various ethnicities. These differences in anatomy as well as in patients' ethnic views of an "ideal" nose dictate different rhinoplasty approaches and techniques.
What Is Ethnic Rhinoplasty?
So, what is Ethnic Rhinoplasty? Ethnic Rhinoplasty refers to rhinoplasty surgery performed on patients of ethnicity. In our busy rhinoplasty practice we commonly see patients of the various descent including but not limited to:
African American
Latino/ Hispanic
Asian
Mediterranean/ Middle Eastern
Why Undergo Ethnic Rhinoplasty?
Most ethnic rhinoplasty patients are looking to improve upon their noses but still preserve their ethnic identity. They typically do not want a fully westernized look, but they do want an improved nasal appearance that is in harmony with the rest of their facial features. Rhinoplasty in ethnic patients often requires a different approach than in Caucasian patients. While individuals vary dramatically, there are some characteristics common to the different ethnicities that can make rhinoplasty more challenging and these must be addressed and taken into account in order to achieve an optimal result.
Thicker nasal skin (especially in African American noses)
Weak tip cartilages (especially in African American noses)
Dorsal hump that needs removal (Hispanic and Middle Eastern noses)
Low flat dorsum that needs raising and definition (African American and Asian noses)
Narrowing a wide appearance or broad base (African American and Asian noses)
Adding more definition to a bulbous tip
Raising a drooping tip
Improving large or flared nostrils (African American noses)
Choose A Rhinoplasty Specialist
Dr. Ovchisnky has a very busy ethnic rhinoplasty practice in New Jersey and New York. We would be delighted to see you at a consultation in our office and to have an opportunity to create the nose you have always dreamed of!