Fat Transfer
Conveniently located to serve the areas of New Jersey and New York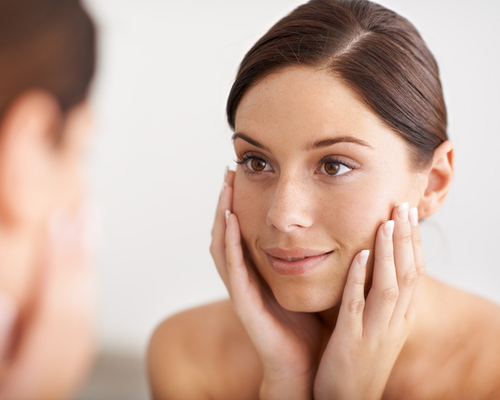 Fat transfer (also called fat injection, fat autotransplantation, or fat grafting) is a medical procedure that harvests fat from one part of the body where an excess exists and then places it into another part of the face where the additional volume is needed for aesthetic purposes. Plastic Surgery of Short Hills proudly provides this facial cosmetic procedure to help patients in the New Jersey area reclaim their youthful look.
Fat Transfer vs Injectable Fillers
There are several advantages of fat transfer as compared to the use of a synthetic filler:
Patients own tissue is used thus virtually eliminating the risk of infection, allergic and foreign body reaction
If done correctly, the results of fat transfer have been shown to persist longer as compared to most facial fillers.
Fat cells (stem cells in the adipose tissue) have been shown to have a positive effect on the skin making the skin look fresher and healthier
The Fat Transfer Procedure
The fat transfer procedure takes about 30 minutes to an hour to complete. First, some fat is harvested using liposuction technique either from the belly or the thigh area through a very small incision under local anesthesia. The fat cells are then separated from the bodily fluids and reinjected into the areas of the face similar to how a filler injection is performed.
Most of the facial areas can be treated with fat transfer. The most common areas treated are:
nasolabial folds
marionette lines
midface
tear-trough areas
chin and jawline.
Common side effects include some bruising and swelling secondary to injection and harvesting. Occasionally, injected fat may appear lumpy, especially in the areas of thin skin.
Overall, fat transfer is a very good technique for facial rejuvenation that may lead to long-lasting results with an additional benefit of making a positive effect on skin quality.
Contact Our Office
Dr. Alexander Ovchinsky is double board-certified and fellowship-trained exclusively in Facial Plastic and Reconstructive Surgeon located in Short Hills, NJ, who is very skilled and has a vast amount of experience with the fat transfer procedure. If you're interested in learning more about the treatment, don't hesitate to contact our office to schedule your initial consultation today.