Facial Implants
Conveniently located to serve the areas of New Jersey and New York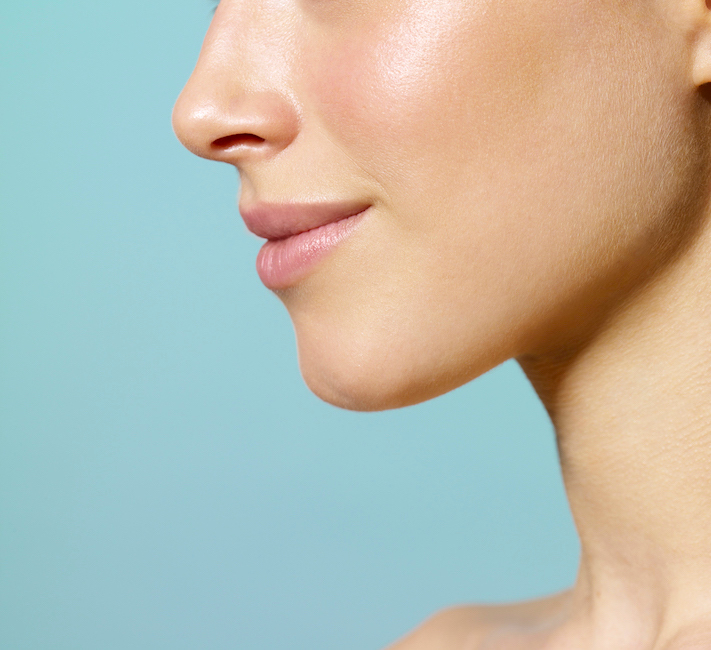 Facial implants are widely used to enhance certain features of the face. The surgery may be elective, or needed as the result of prior surgery or trauma to the face. A well selected facial implant can aesthetically improve facial contours and proportions and correct imbalance caused by injury, hereditary traits or aging.
Facial implants come of various shapes and sizes and are usually made of silastic or Gortex, the inert and pliable materials. In more complex cases, the implants can be custom made based on the CT scan of the patient.
Before and After Photos
Lower Jaw Implants
Lower jaw (mandibular) implants are used to modify the shape of the lower jaw, i.e. to increase the jaw size in the areas of deficiency and/or to achieve better symmetry in cases where there is a size discrepancy between the jaw sides. These implants are usually placed through a small incision inside the mouth underneath the lower lip. The procedure is ambulatory and is done under general anesthesia or intravenous sedation.
Chin Implants
Chin implants are used to enlarge a disproportionally small chin. The implant is placed either through a small incision underneath the lower lip (intraoral approach) or via a small external incision made under the chin in the skin crease.
Cheek Implants
Cheek implants are used to give more volume to the cheek/midface areas. They improve the hollows underneath the lower lids, help better define weak cheekbones, and give the face an overall younger shape. The implants are usually paired (one on each side of the face); they are commonly placed internally through the mucosal incisions underneath the upper lip. The procedure is ambulatory and is done under general anesthesia or intravenous sedation.
Lip Implants
Lip implants are very small, pliable implants commonly made out of silastic, which serve to enlarge the size of the lips. The implants can be placed under local anesthesia through very small incisions done in each corner of the mouth.