Revision Rhinoplasty
Conveniently located to serve the areas of New Jersey and New York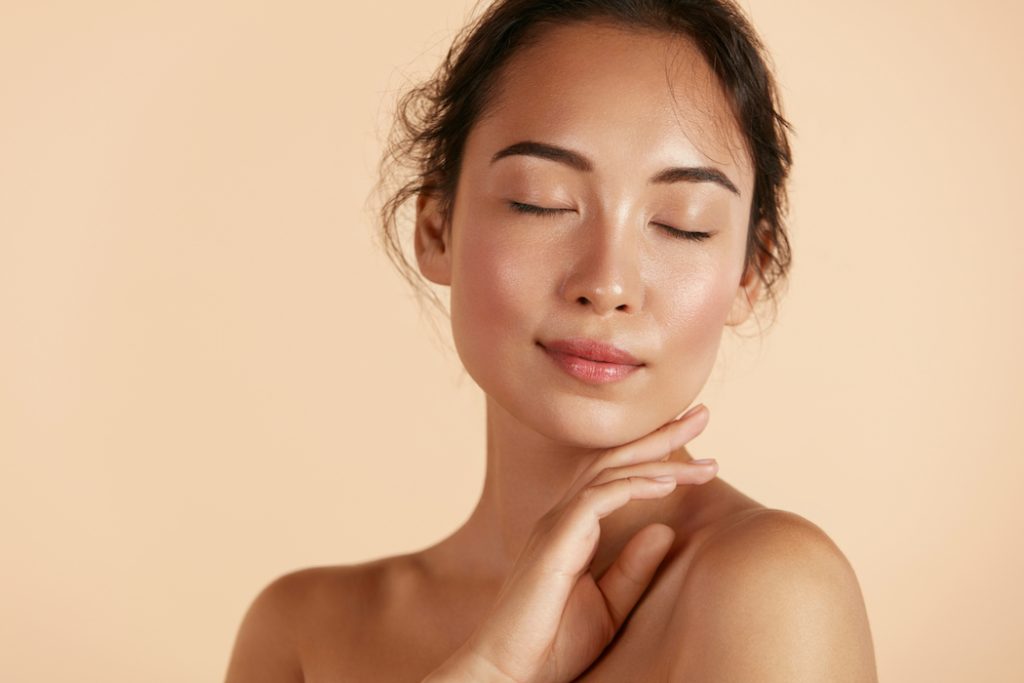 Rhinoplasty is rightfully considered by many to be one of the most difficult facial plastic procedures. The complex anatomy of the nose involving multiple tissues with various properties, such as skin, bone, cartilage and nasal mucosa, as well as the central location of the nose in the face make rhinoplasty surgery a very technically demanding task with variable final outcome.
Before and After Photos
These factors undoubtedly account for a fairly high revision rate of rhinoplasty surgery compared to other surgical cosmetic procedures, which is known to be in the range from 10-15% nationwide. This high incidence of revision surgery is largely due to the intricacy and complexity of nasal anatomy requiring high surgical expertise to consistently achieve good results.
What Is Revision Rhinoplasty?
In cases of dissatisfaction after primary rhinoplasty for aesthetic or functional (breathing) reasons, or both, revision rhinoplasty may be indicated to improve nasal appearance and/or function. Compared with primary rhinoplasty, revision rhinoplasty represents an even more challenging task since it is attempting to correct a previously unsuccessful surgery.
A poor rhinoplasty result is one of the hardest things for someone to deal with. You're reminded of it every time you look in the mirror. Often, you may feel some anger, guilt, and frustration over the change in your look. The important thing is to move past these feelings to determine what improvements can be made.
Common Issues as a Result of Primary Rhinoplasty
The following complaints/ problems frequently necessitate revision surgery
Persistent dorsal hump or nasal bridge irregularity

Low set or flat (saddle) dorsum

Persistent dorsal asymmetry and/or deviation.

Persistent septal deviation

Nasal tip asymmetry, poor definition, collapse, or droopiness
I wish I had met Dr Ovchinsky sooner. My initial rhinoplasty was with another surgeon whose work produced unsatisfactory results, in fact, adding a droop and bulge to the base of the nose. This made me eager to undergo revision rhinoplasty to correct that bad experience. I selected Dr Ovchinsky based on his overwhelming positive endorsements and reviews and I liked what I saw on his website with respect to before/after pictures. I am so glad I chose the right surgeon this time. Almost 2 weeks now after my surgery with Dr Ovchinsky, I have had a successful surgery, healed well and am very pleased with the outcome. If considering rhinoplasty, what I can add is that I know Dr Ovchinsky to be a skilled surgeon who tells you what is possible and delivers on that promise. Also, the office staff were very efficient in handling all pre-op matters.
Revision Rhinoplasty Candidates
While some of the post-rhinoplasty deformities are purely cosmetic in nature, some however may result in significant functional problems of nasal airway obstruction. Low set (saddle) nasal dorsum and excessively thinned out mid-portion of the nose may result in difficulty breathing.
Significant nasal tip irregularities and weakness commonly cause tip cartilage to collapse, thus resulting in nasal obstruction as well. Excessive removal of the nasal septum during primary surgery may result in gradual loss of nasal support and progressive dorsal saddling.
On the other hand, insufficient correction of the pre-existing septal deviation or total omission to perform septoplasty where indicated during primary rhinoplasty surgery leaves the patient with persistent nasal obstruction.
Facial plastic and reconstructive surgeon Dr. Ovchinsky routinely performs a thorough examination of the external and internal nasal anatomy, including nasal endoscopy, as a part of preoperative evaluation and planning for a revision surgery. This thorough exam allows for an accurate assessment of existing nasal problems and helps determine the optimal treatment plan.
Medical therapy has limited application in cases where the main problem is structural, i.e. loss of support, deviation, etc. However, there is a role for medical therapy in an attempt to decrease intranasal swelling and congestion and improve breathing.
Intranasal as well as oral steroids and antihistamines may be used in various combinations for this purpose. Steroid injections into the areas of excessive skin thickening (most commonly mid-dorsal region) may assist in improving nasal appearance; injectable Kenalog is commonly used where three injections are usually delivered three weeks apart.
Nasal implants placed during the primary surgery may become infected necessitating treatment with oral antibiotics which, although unlikely to salvage the implant, will diminish the infection thus optimizing the patient for a revision procedure.
The Revision Rhinoplasty Expertise of Dr. Ovchinsky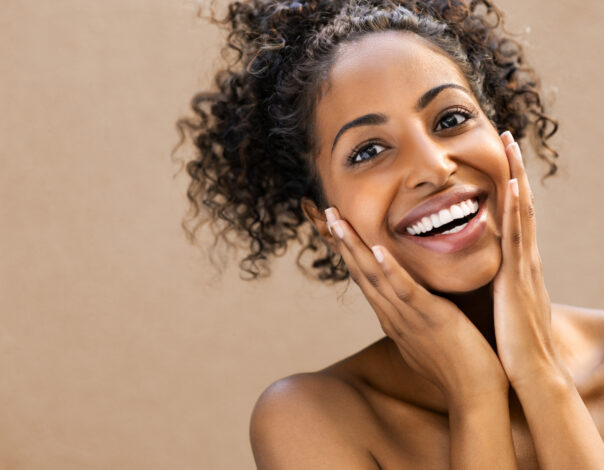 Dr. Ovchinsky prides himself as a specialist in revision rhinoplasty surgery. He has vast experience in nasal reconstructive surgery, which ranges from minor revisions to an extensive reconstructive rhinoplasty with multiple grafts (including rib cartilage and calvarial bone grafts) to bring a nose back to not only 'normal' but to attractive again.
Whether your nasal problems come from previous surgery, trauma, or drug use, Dr. Ovchinsky can help you breathe again and give you a clear idea as to the degree of cosmetic improvement the surgery will be able to provide for you.
While many plastic surgeons prefer avoiding the revision rhinoplasty procedure due to its difficulty, Dr. Ovchinsky has embraced it in his training and throughout his professional career. As a result, he frequently gets referrals for some of the most difficult revision rhinoplasty cases, and is almost always able to achieve highly satisfying results.
Schedule a Consultation today
Come in for a consultation and together we can create a plan to give you the nose you always dreamed of!
FAQ
What do I need to avoid before surgery?
If you are on "blood thinners," you will be asked to stop them approximately one week prior to surgery. We also ask that you avoid certain over-the-counter medications. If you are taking some herbal supplements, you should stop those as well as they may contain blood thinning substances. Also, you have to completely quit smoking at least two weeks before surgery.
What about my daily medications before surgery?
You will have a preoperative appointment well in advance of your surgery when we will review all mediations with you. If you are on "blood thinners," you will be asked to stop them approximately one week prior to surgery. We also ask that you avoid certain over-the-counter medications. You may continue taking most routine medications up until the morning of surgery with a small sip of water.
What happens after surgery?
You will go to the recovery room for a few hours until you are fully recovered from anesthesia. Once you are stable you will be taken home (or to a hotel) by your family member or a friend. You will want to stay relaxed for the first few days. You will need to keep your head elevated when in bed to help with faster resolution of swelling. You should begin to start walking, eating, and using the restroom the day after surgery. Your activity can slowly increase each day but it will take up to 2 weeks before you start to feel like your old self again. You should avoid any strenuous activity for 4 weeks. You will need to take medication prescribed to you by Dr. Ovchinsky, which usually include antibiotics, pain medicine, antibiotic ointment for the incisions, and occasionally anti-nausea medications.
Are there any dietary restrictions following surgery?
No. Patients can eat whatever they want. Advance your diet from liquids (fruit juice, milk shake, etc.) to soft food (pudding, macaroni and cheese, mashed potatoes and gravy, oatmeal, pasta) to solids as tolerated. To prevent dehydration, please drink as much juices and nutritional fluid as possible.

When will my stitches be taken out?
Stitches are normally removed five to six days after your surgery.
How soon will I be able to exercise?
Dr. Ovchinsky recommends that patients do not return to exercise for three weeks after their procedure.
When will I be able to see the results?
You may see the difference right away, and more so once the swelling goes down within the first one to two weeks. As with any surgical procedure, it takes anywhere from 6 to 12 months for the results to become final.
What is special about the way Dr. Ovchinsky does the surgery?
Dr. Ovchinsky tailors his surgical technique to an individual patient rather than using the same "run of the mill" surgery on everybody. The technique he uses causes minimal pain, has natural results, and is long-lasting. The vast majority of patients are quite surprised afterward at how little discomfort they have and how quickly they return to normal activity. Most patients have minimal bruising. Finally, with Dr. Ovchinsky technique and attention to details during skin closure, scars are typically minimal and are often difficult to see once they have fully matured.