Scar Treatment
Conveniently located to serve the areas of New Jersey and New York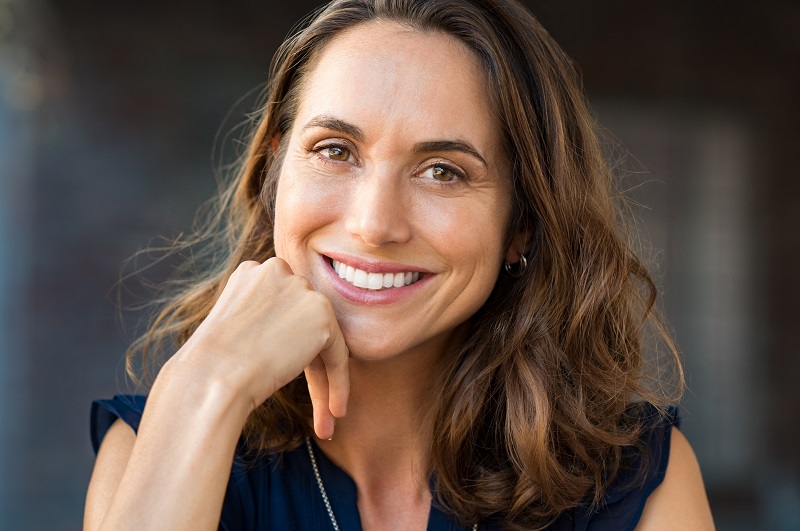 If you are looking to remove, cover up, or lessen the size of a current scar, there are different treatments that we offer. Complex or deep scars may require a surgical procedure by Dr. Ovchinsky, while others may only need a service performed by one of our Master Estheticians:
Your scar may fall into one of the following categories:
Fine-line scars
Keloid scars
Hypertrophic scars
Pitted or sunken scars
Scar contractures
Acne scars
For deeper, set-in scarring such as keloids, injecting a steroid medication into the scar may lessen or dissolve the keloid completely. These injections are usually done in series of three or more depending on response, with an interval of three to four week between the injections. For larger keloids or the ones that don't respond well to steroid injections, an excision of the keloid and resuturing the scar with minimal tension and special sutures may be necessary. As a double-board certified facial plastic surgeon with many scar removal surgeries under his belt, Dr. Ovchinsky is more than qualified to perform this. The procedure is usually performed in the office settings under local anesthesia. The duration of the procedure depends on the complexity and the location of the keloid scar and May last anywhere from 15 minutes to over an hour.
For scars that are not keloid and appear to be more on the surface of the skin, there is the option to receive a non-invasive treatment by our estheticians. For the following types of scars, you can expect to be recommended one or many of the correlating treatments.
Acne scarring – Radio Frequency (RF) microneedling, regular microneedling, series of chemical peels, TCA cross, erbium laser
Hypertrophic – Radio Frequency (RF) microneedling, Erbium laser resurfacing, ResurFX non ablative laser treatment, Kenalog Injections
If you suffer from hyperpigmented scars and discoloration, you may benefit from Intensed Pulsed Light treatment, (better known as IPL.) This treatment is non-ablative and uses multiple wavelengths of pulsed light to gently and effectively penetrate through layers of the skin. This light is primarily absorbed by the pigmented cells in the skin, such as melanin (brown pigment) and oxyhemoglobin (red pigment) leading to the distraction of these cells and their subsequent clearing by the body. The purpose of this laser is to correct the discoloration and bring balance back to your complexion. It is effective in reducing the appearance of sunspots, age spots, capillaries, rosacea, freckles, acne marks and fine lines.
The erbium laser works by removing superficial and moderately deep lines and wrinkles safely. The level of depth needed is determined by Dr. Ovchinsky. Due to the fact that the laser requires a certain amount of energy, Dr. Ovchinsky will be able to treat your scar with the right amount of energy needed to achieve your desired results.
The scars that are causing skin contracture or are located in an unfavorable orientation, certain surgical procedures are beneficial to reorient the scars. This reorientation releases the forces of the contracture and places the scar in a manner that allows for better inconspicuous healing.
For the best assessment, we recommend each patient to come in for a complimentary consultation with one of our estheticians. In this consultation, they will assess your skin, discuss your skincare regimen and diet to understand which service would be the most successful for you. To book an appointment, simply dial 973.379.0101 or fill out a contact form at your earliest convenience.
FAQ
What do I need to avoid before surgery?
If you are on "blood thinners," you will be asked to stop them approximately one week prior to surgery. We also ask that you avoid certain over-the-counter medications. If you are taking some herbal supplements, you should stop those as well as they may contain blood thinning substances. Also, you have to completely quit smoking at least two weeks before surgery.
What about my daily medications before surgery?
You will have a preoperative appointment well in advance of your surgery when we will review all mediations with you. If you are on "blood thinners," you will be asked to stop them approximately one week prior to surgery. We also ask that you avoid certain over-the-counter medications. You may continue taking most routine medications up until the morning of surgery with a small sip of water.
What happens after surgery?
You will go to the recovery room for a few hours until you are fully recovered from anesthesia. Once you are stable you will be taken home (or to a hotel) by your family member or a friend. You will want to stay relaxed for the first few days. You will need to keep your head elevated when in bed to help with faster resolution of swelling. You should begin to start walking, eating, and using the restroom the day after surgery. Your activity can slowly increase each day but it will take up to 2 weeks before you start to feel like your old self again. You should avoid any strenuous activity for 4 weeks. You will need to take medication prescribed to you by Dr. Ovchinsky, which usually include antibiotics, pain medicine, antibiotic ointment for the incisions, and occasionally anti-nausea medications.
Are there any dietary restrictions following surgery?
No. Patients can eat whatever they want. Advance your diet from liquids (fruit juice, milk shake, etc.) to soft food (pudding, macaroni and cheese, mashed potatoes and gravy, oatmeal, pasta) to solids as tolerated. To prevent dehydration, please drink as much juices and nutritional fluid as possible.

When will my stitches be taken out?
Stitches are normally removed five to six days after your surgery.
How soon will I be able to exercise?
Dr. Ovchinsky recommends that patients do not return to exercise for three weeks after their procedure.
When will I be able to see the results?
You may see the difference right away, and more so once the swelling goes down within the first one to two weeks. As with any surgical procedure, it takes anywhere from 6 to 12 months for the results to become final.
What is special about the way Dr. Ovchinsky does the surgery?
Dr. Ovchinsky tailors his surgical technique to an individual patient rather than using the same "run of the mill" surgery on everybody. The technique he uses causes minimal pain, has natural results, and is long-lasting. The vast majority of patients are quite surprised afterward at how little discomfort they have and how quickly they return to normal activity. Most patients have minimal bruising. Finally, with Dr. Ovchinsky technique and attention to details during skin closure, scars are typically minimal and are often difficult to see once they have fully matured.