Sculptra
Conveniently located to serve the areas of New Jersey and New York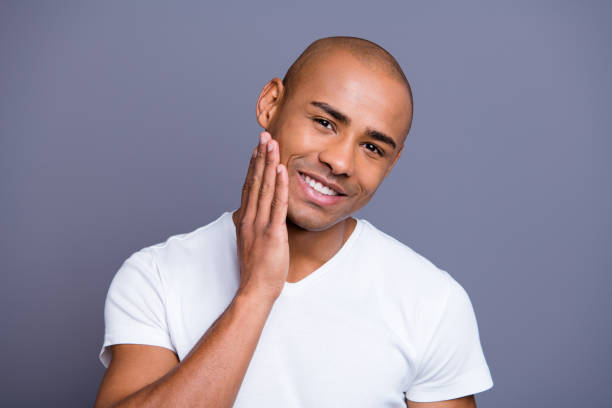 Our bodies go through a number of different changes as we get older. There's no area that displays these changes more prominently than the face. Over the course of time, youthful features will eventually give way to the loss of volume and the formation of wrinkles and fine lines. However, if you're interested in rejuvenating your appearance, but aren't ready for surgery, Sculptra may be the ideal cosmetic treatment for you.
What is Sculptra?
Sculptra® is a newer type of facial injectable made from poly-L-lactic acid (PLA), which helps to replace lost collagen by stimulating collagen production by the body. It can be used to fill in both shallow and deep facial wrinkles, including nasolabial folds, chin wrinkles, and marionette lines. In addition to these benefits, Sculptra can also be used to replenish facial volume and recontour the face.
How Does Sculptra Work?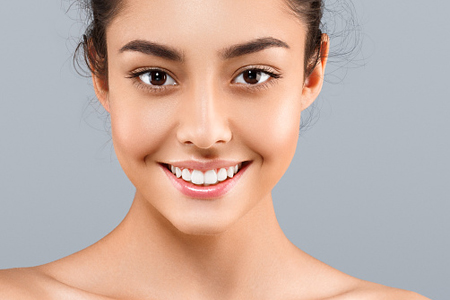 Since Sculptra® works via collagen stimulation, gives noticeable results that emerge subtly.
A full treatment of Sculptra® takes on average three injection sessions six to eight weeks apart and its effects can last up to two years. The number of injections per session varies from person to person.
Sculptra® targets the underlying cause of facial aging. It begins to work within the deep dermis, where your skin's structure is reinforced as Sculptra® helps to replace lost collagen. This reinforced collagen structure provides a foundation that gradually restores the look of fullness of the shallow to deep facial wrinkles and folds that have depleted over time.
Sculptra® is commonly used for:
Deep folds between the nose and the mouth (nasolabial folds), also called smile lines

The lines framing your mouth (marionette lines)

Chin wrinkles

Midfacial and temporal voluminization
Are There Any Risks to Using Sculptra?
Side effects of Sculptra® are rare and may include injection slight discomfort, redness, bruising, itching, and swelling. Other side effects may include small lumps under the skin that are sometimes noticeable when pressing on the treated area. Larger lumps, some with delayed onset with or without inflammation or skin discoloration, have also been reported; most resolve without treatment.
Are You A Candidate For Sculptra?
If you are experiencing a loss of facial volume as indicated by hollow areas on the face, deep folds, and wrinkles, then Sculptra may be a great solution for you. We'll assess the quality of your skin and discuss your medical history to ensure that the treatment is a good fit for you.
How Much Does Sculptra Cost?
As with most cosmetic treatments, the cost od Sculptra will vary from patient to patient depending on their individual needs. We'll develop a customized treatment plan to fit your individual needs, then talk to you about the cost of your Sculptra treatment during a consultation. We also provide financing options through CareCredit to help give you affordable payment options.
Contact Our Office
At Plastic Surgery of Short Hills, we're dedicated to helping you correct your aesthetic problems to help you change the way you feel about yourself. If you're interested in learning more about Sculptra, contact our office to schedule a consultation today. Our skilled team will guide you throughout the entire process from beginning to end.
FAQ
What do I need to avoid before surgery?
If you are on "blood thinners," you will be asked to stop them approximately one week prior to surgery. We also ask that you avoid certain over-the-counter medications. If you are taking some herbal supplements, you should stop those as well as they may contain blood thinning substances. Also, you have to completely quit smoking at least two weeks before surgery.
What about my daily medications before surgery?
You will have a preoperative appointment well in advance of your surgery when we will review all mediations with you. If you are on "blood thinners," you will be asked to stop them approximately one week prior to surgery. We also ask that you avoid certain over-the-counter medications. You may continue taking most routine medications up until the morning of surgery with a small sip of water.
What happens after surgery?
You will go to the recovery room for a few hours until you are fully recovered from anesthesia. Once you are stable you will be taken home (or to a hotel) by your family member or a friend. You will want to stay relaxed for the first few days. You will need to keep your head elevated when in bed to help with faster resolution of swelling. You should begin to start walking, eating, and using the restroom the day after surgery. Your activity can slowly increase each day but it will take up to 2 weeks before you start to feel like your old self again. You should avoid any strenuous activity for 4 weeks. You will need to take medication prescribed to you by Dr. Ovchinsky, which usually include antibiotics, pain medicine, antibiotic ointment for the incisions, and occasionally anti-nausea medications.
Are there any dietary restrictions following surgery?
No. Patients can eat whatever they want. Advance your diet from liquids (fruit juice, milk shake, etc.) to soft food (pudding, macaroni and cheese, mashed potatoes and gravy, oatmeal, pasta) to solids as tolerated. To prevent dehydration, please drink as much juices and nutritional fluid as possible.

When will my stitches be taken out?
Stitches are normally removed five to six days after your surgery.
How soon will I be able to exercise?
Dr. Ovchinsky recommends that patients do not return to exercise for three weeks after their procedure.
When will I be able to see the results?
You may see the difference right away, and more so once the swelling goes down within the first one to two weeks. As with any surgical procedure, it takes anywhere from 6 to 12 months for the results to become final.
What is special about the way Dr. Ovchinsky does the surgery?
Dr. Ovchinsky tailors his surgical technique to an individual patient rather than using the same "run of the mill" surgery on everybody. The technique he uses causes minimal pain, has natural results, and is long-lasting. The vast majority of patients are quite surprised afterward at how little discomfort they have and how quickly they return to normal activity. Most patients have minimal bruising. Finally, with Dr. Ovchinsky technique and attention to details during skin closure, scars are typically minimal and are often difficult to see once they have fully matured.