Sculptra
Conveniently located to serve the areas of New Jersey and New York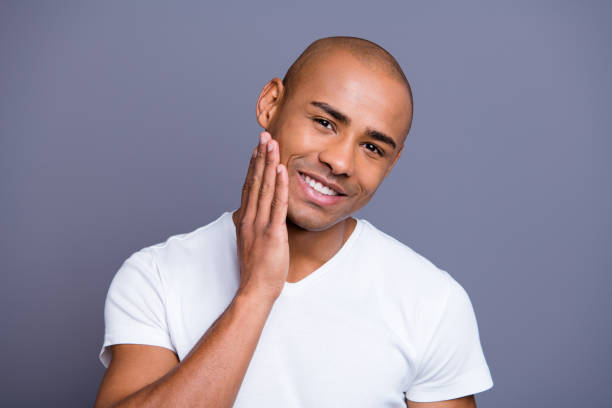 Sculptra is a poly-L-lactic acid (PLLA) dermal filler that restores collagen to smooth wrinkles. It provides youthful volume to revitalize and revamp your skin from within. 
Collagen is a key element that keeps our skin firm and smooth. But until someone finds the fountain of youth once and for all, the collagen levels in our skin eventually become depleted as we age. Sculptra counters this, and beautiful, natural-looking results last up to two years. [1]
Dr. Alexander Ovchinsky offers Sculptra as a minimally invasive alternative to surgery at his New Jersey and New York locations. You can reach his office by calling (973) 379-0101, or fill out our online form to schedule an appointment and discuss your aesthetic goals with our knowledgeable staff.
About Sculptra
Sculptra Aesthetic is an FDA-approved facial injectable treatment that corrects volume loss. Unlike other dermal fillers that only target individual lines and wrinkles, Sculptra restores areas that have become hollow or could benefit from enhanced contours. Although it has been in use in Europe since 1999, it earned FDA approval in 2004, when it was used to treat HIV patients who suffered from facial fat atrophy. [2] It has since become commercially available for cosmetic enhancement, and become a popular rejuvenating injectable. 
Sculptra works gradually to replace the body's own stores of collagen that are frequently lost during the aging process or to correct soft tissue defects. Patients troubled by nasolabial lines, and signs of aging in the neck, and cheeks can achieve a more youthful, rejuvenated appearance. [1] Sculptra treatment is a regimen of up to four injection sessions scheduled about three weeks apart.
How Sculptra Works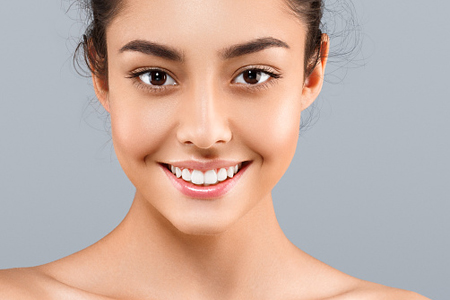 As early as age 20, the collagen that keeps our skin firm and smooth begins to break down. As a result, wrinkles, creases, and sagging become more prominent. Sculptra contains PLLA, a safe, absorbable, biocompatible material that is also used for the absorbable sutures frequently used in surgery. [1] The PLLA microparticles in Sculptra create an inflammatory effect that stimulates the production of collagen in the treatment area. As the microparticles are slowly absorbed by the body, the new collagen production gradually provides youthful fullness. In addition to enhancing the volume of cheeks, temples, and other areas, Sculptra can also be used to diminish the appearance of facial wrinkles and folds, with results that can last up to 24 months. 
Benefits of Sculptra
Effective Facial Rejuvenation – Candidates can restore volume and improve skin elasticity, resulting in a more youthful appearance.
Customizable – Each candidate's treatment plan can be tailored to their unique needs, ensuring personalized results and maximum satisfaction.
Versatile – Sculptra can address various concerns such as facial wrinkles, sagging skin, hollow cheeks, and temple volume loss, making it a versatile treatment option for candidates with multiple aesthetic goals.
Minimally Invasive – Unlike invasive procedures like facelifts or implants, Sculptra provides a non-surgical option for those seeking aesthetic improvements.
Long-Lasting Results – Sculptra is longer-lasting than most other dermal fillers, lasting up to two years compared to others that only last between six to twelve months.
Gradually appearing results- as new collagen production induced by Sculptra is a gradual process, the results of Sculptra treatment appear gradually, which most patients prefer.
Confidence-Boosting – By addressing specific aesthetic concerns, Sculptra helps individuals feel more comfortable and satisfied with their appearance.
Candidates for Sculptra
If you have facial wrinkles, folds, or volume loss and seek a naturally appearing yet noticeable improvement, then Sculptra may be right for you. Most commonly, Sculptra is injected to correct nasolabial folds, marionette lines, and to augment the cheeks, temples, jawline and chin. Although it can be used to treat a wide range of people, Sculptra isn't for patients who are pregnant or breastfeeding.
Sculptra for Hand Rejuvenation
Another popular use for Sculptra is to rejuvenate the hands. The hands aren't the first part of the body people consider when they think of signs of aging, but they are very revealing of age. Sculptra injections in the hands can mask prominent tendons and veins as well as restore firmness and volume. [3] 
Schedule a consultation at our Short Hills or Brooklyn location and speak with us to see if you would benefit from Sculptra treatments. 
Personal Consultation
Sculptra consultations begin with an honest discussion with us about aesthetic concerns you have as well as your medical history. We will examine the areas of concern to determine if Sculptra will be the appropriate treatment for you or if another treatment may better reach your goals. We will be able to recommend the best course of action that will leave you extremely satisfied with your new appearance. To ensure that you are a good candidate for Sculptra, we also may perform a skin test to rule out the possibility of an allergic reaction.
If you are interested in learning more about the benefits of Sculptra or if it is the right choice for you, please contact us at (973) 379-0101.
Preparation
Make sure you let us know about any medications and supplements that you are currently taking. We may instruct you to discontinue certain herbal supplements or vitamins and NSAIDs the week before your injection appointment to avoid any unnecessary bruising or bleeding, as well as to abstain from alcohol the day before and after your injections. If you have a history of cold sores and will be treating areas around the mouth, we may prescribe an antiviral in order to eliminate the risk of an outbreak.
Sculptra Procedure
The treatment begins with the area being thoroughly cleansed. Numbing is available upon request but is not necessary. Your expert injector may mark the spots where the poly-L-lactic acid will be injected for accuracy and predictable results. A fine needle injects the Sculptra into the dermis or subcutaneous tissue. The injection process is quick, taking less than 15 minutes on average.
You may notice an immediate difference due to the carrier liquid and the mild swelling that resolves within a few days. Subsequently, the body will respond to the PLLA particles and create collagen over the following month. This is what is responsible for longer-lasting results after the gel is absorbed by the body.
Recovery & Results
As with any filler, you may experience some sensitivity, bruising, or swelling for the first 24 hours. Staying away from blood thinners like aspirin will help keep bruising to a minimum. We recommend the 5:5:5 aftercare regimen – massaging the treated area 5 times a day for 5 minutes for the next 5 days. This will ensure that the Sculptra is evenly distributed throughout the treatment area and that you will enjoy smooth results.
Patients typically require at least three injection sessions to achieve optimal results, but you may benefit from more or fewer, depending on the results you see after your first session, and the effect you are hoping to achieve. A personalized treatment plan will be created so the best possible results can be achieved for your unique needs.
Sculptra works gradually, so results are natural-looking, and not obvious that you received treatment. About six weeks, at which point your body has already begun to create collagen. [1] Results of Sculptra continue to improve over time and last about two years after the last treatment session.
Corresponding & Complementary Procedures
Other Injectables
If you are frustrated with forehead lines, frown lines, or crow's feet that appear during facial expressions, or want to prevent these wrinkles before they appear, an injectable neuromodulator is your answer. Dysport or Xeomin is injected directly into the facial muscles that produce unwanted lines and wrinkles during movement, typically during facial expressions. This safe, popular neurotoxin interrupts communication from the nervous system to the muscles, so that the muscles remain relaxed, and skin remains smooth. 
Dermal fillers and neuromodulators are quite often performed together. If we think another injectable would provide you with better results, he offers dermal fillers that include Radiesse and Restylane. We will be more than happy to discuss the pros and cons of each of these fillers so that you can make an educated decision on what is best for your needs. 
How Much is Sculptra in Short Hills?
The cost of your treatment will depend on the amount of filler needed to achieve your goals and the number of sessions required. You'll receive a customized price quote following the initial consultation.
To book a one-on-one meeting with one of our experienced staff members, please call (973) 379-0101 or complete our inquiry form to receive more details.
Read Dr. Ovchinsky's blog for more information about the aesthetic procedures we offer.
FAQ
Where can Sculptra be injected?
Sculptra can be injected on areas of the face that have deep wrinkles and folds or have volume loss. Hollow temples, flattened cheeks, nasolabial folds, jawline, and chin wrinklesare often treated with a series of Sculptra injections. Sculptra is also used to improve the appearance of the neckline and correct soft tissue deficiencies or irregularities in other areas of the body. 
How is Sculptra different from skin resurfacing treatments?
Skin resurfacing treatments like laser resurfacing, microdermabrasion, and chemical peels only address the surface of the skin. They have the ability to correct pigmentation, smooth skin texture, and reduce the appearance of wrinkles. Skin resurfacing treatments are effective, but Sculptra takes a deeper approach to wrinkle reduction by restoring volume below the skin's surface. New collagen produced by Sculptra also helps your skin appear smoother and glowing!
References
Sickles CK, Nassereddin A, Gross GP. Poly-L-Lactic Acid. PubMed. Published 2021. Accessed October 25, 2022. https://www.ncbi.nlm.nih.gov/books/NBK507871/
Lam SM, Azizzadeh B, Graivier M. Injectable poly-L-lactic acid (Sculptra): technical considerations in soft-tissue contouring. Plast Reconstr Surg. 2006;118(3 Suppl):55S-63S. doi:10.1097/01.prs.0000234612.20611.5a
Kühne U, Imhof M. Treatment of the ageing hand with dermal fillers. J Cutan Aesthet Surg. 2012;5(3):163-169. doi:10.4103/0974-2077.101369