Asian Rhinoplasty
Conveniently located to serve the areas of New Jersey and New York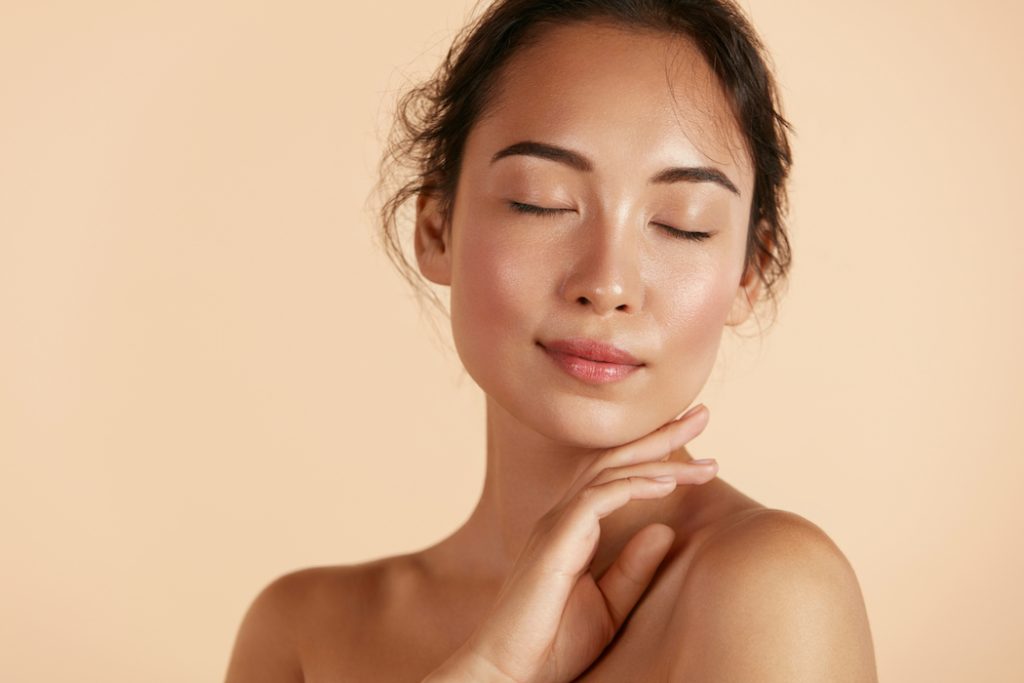 Asian rhinoplasty is a broad term that refers to a set of rhinoplasty techniques commonly used in Asian populations.
Common features of Asian nose are short and flat nasal bones leading to wide and low set dorsum, rounded, under-rotated and bulbous nasal tips with wide alar base, and medium to thick nasal skin.
Frequently, cartilaginous portion of the nasal septum is foreshortened, creating a paucity of potential cartilage that could be harvested for grafting purposes.
Most Asian patients requesting rhinoplasty ask for dorsal augmentation and improvement in tip projection and definition. Quite frequently, patients present with foreshortened noses requiring nasal lengthening. Alar flaring is also relatively frequent and may require alar reduction.
Western surgeons might benefit from asking Asian patients to bring pictures of desirable noses to ensure that the patients' requests are well understood. Aesthetic standards are quite different between Oriental and Western cultures, and to a lesser degree between East Asian countries.
Details:
There are several options for increasing the height of the nasal dorsum:
Cartilage graft- either a single piece of cartilage (commonly harvested from patient's rib) or stacked few pieces of cartilage (from the rib or nasal septum)
Minced cartilage graft (harvested from nasal septum or rib) wrapped in temporalis fascia or Alloderm (implantable dermis)
Nasal dorsal implant- Gore-Tex or Silicon based
Increasing dorsal height creates an illusion of narrowing the width of the nasal dorsum frequently eliminating the need for osteotomies (fracturing and mobilizing nasal bones)
Tip refinement techniques include suture modification of existing tip cartilages to decrease tip bulbosity, conservative cartilage narrowing in certain cases, and judicious use of tip grafts to provide the tip with better support and better definition.
Rhinoplasty is rightfully considered to be one of the most complex cosmetic surgeries, and it is essential for an individual to choose an experienced and highly trained facial plastic and reconstructive surgeon for Asian rhinoplasty, like Dr. Alexander Ovchinsky. He makes it a priority to take the time to learn about an individual's Asian nose surgery goals and provide him or her with a naturally and ethnically appropriate nose.