RF Microneedling
Conveniently located to serve the areas of New Jersey and New York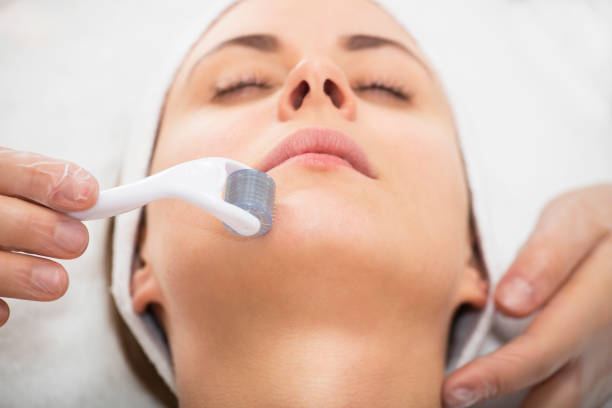 Morpheus8 is designed to combine micro-needling and radiofrequency to achieve profound fractional remodeling. It targets subdermal layers of the skin and tissue on the face and body to stimulate collagen production while tightening and toning the skin. It also directs energy toward unwanted pockets of fat, including jowls, bra rolls, & more. Morpheus8 is perfect for patients with loose skin, wrinkles, fine lines, and uneven skin texture. Plus, it is FDA-cleared and clinically proven to be safe and effective. There is no downtime after treatment, and patients can expect long-lasting results.
Patients in New Jersey and New York are in luck. Double board-certified surgeon Dr. Alexander Ovchinsky offers Morpheus8 treatments directly from the Med Spa of his state-of-the-art offices in Short Hills, NJ, and Brooklyn, NY. Dr. Ovchinsky is a highly sought-after plastic surgeon well-known for his natural-looking results and commitment to patient safety and satisfaction. If you are interested in Morpheus8, contact Plastic Surgery of Short Hills today to schedule a consultation with Dr. Ovchinsky. He will evaluate your unique needs and develop a treatment plan that is right for you. Call (973) 379-0101 to reach our scheduling coordinator. Additionally, you can fill out our contact form, after which you will receive a return call.
Before and After Photos
About Morpheus8
Morpheus 8 can be used on all skin types and colors. The micro-needles can reach depths from 0.6mm to 3.5mm, making it possible to customize each treatment according to the patient's individual needs.
Morpheus 8 allows radio frequency energy to penetrate into the subdermal tissues at adjustable depths via its unique microneedles. The tips of the needles emit RF energy in controlled pulses, delivering the energy where it counts. Morpheus 8 comes with different handpieces, each with a unique purpose. The different handpieces have different sizes to better conform to various treatment areas. Also, the handpieces have different numbers of microneedling pins with different configurations which allow the treatment to be customized to address a particular skin type or a problem. Morpheus 8 treatments generally occur over 1-3 sessions, scheduled 4-6 weeks apart.
What is Micro-Needling?
Microneedling (also known as Collagen Induction Therapy or CIT) is a minimally-invasive skin rejuvenation procedure. It involves using fine needles to create micro-punctures in the skin, which triggers the body's natural healing response, producing new collagen and elastin.
Microneedling can improve the appearance of fine lines, wrinkles, scars (including acne), stretch marks, and uneven skin texture.
Collagen is a significant component of the skin that gives it structure and support. Our bodies produce less collagen as we age, resulting in wrinkles and sagging skin. Elastin is a protein that allows our skin to bounce back after being stretched or pulled. Both of these essential components are produced by fibroblasts, which are not only activated but also proliferate in response to microneedling. (1)
Radiofrequency and Skin
Radiofrequency (RF) energy is electromagnetic radiation. RF waves are produced when electrical energy is passed through a conductor. RF waves can heat water molecules in the tissue, which causes collagen fibers to contract. It also stimulates the production of new, healthy collagen and elastin, as well as new blood vessels, which ensure that the area has the nourishing blood supply it needs to stay healthy. (2)
Micro-needling and Radiofrequency Energy Together
When these two treatments are combined, they create a powerful effect that can improve your skin in many ways, from diminishing wrinkles and fine lines to firming up lax skin, evening out skin tone, and minimizing pore size.
What Areas of the Body Can Morpheus8 Treat?
Morpheus 8 can be used on the face, neck, and body. Morpheus8 treatments are for:
Loose or sagging skin of the face, jawline, neck, and body
Wrinkles and fine lines on the face, neck, and décolletage
Under eyes sagging skin and wrinkles
Acne scars
Stretch marks
Skin discolorations
Crepey skin on arms, knees, and abdomen
What are the Benefits of Morpheus8?
The benefits of Morpheus8 are first experienced immediately following the treatment, as the skin will appear plumper and more hydrated. But skin doesn't just look firmer and dewier – it is! One study has reported that in just 10 weeks after treatment, dermal remodeling was well underway, and the dermis contained increased levels of hyaluronic acid and elastin. And due to the boost in collagen, the reticular dermis layer had significantly increased in volume.(2)
Morpheus8 is a safe and effective way to:
Soften the skin
Diminish redness
Produce more collagen and elastin for firmer, smoother skin
Plus, after your treatment, the downtime is minimal. You may experience some redness and swelling, but this usually goes away within a few days. Morpheus8 is ideal for busy people who don't have time for a lengthy recovery period.
Who is a Good Candidate for Microneedling and Radiofrequency Treatment?
Candidates for Morpheus8 treatment are typically concerned about the signs of aging, such as wrinkles and fine lines, or who have scars, stretch marks, or uneven skin texture. Morpheus8 is appropriate for all skin tones and types, including sensitive skin. Moms who have stretch marks after pregnancy can also benefit from Morpheus8 treatments, but the treatment is not recommended for pregnant or nursing women.
You should not use Morpheus8 if you have:
Active Acne
Rosacea
Eczema
Psoriasis
Open Wounds
Active Infections
A History of Keloids
If you have any of these conditions, please consult Dr. Ovchinsky before scheduling a Morpheus8 treatment. He brings his 20+ years of experience to every procedure and treatment to ensure the best possible results.
If Morpheus8 is unsuitable, he will help you find an alternative treatment. Call today!
Personal Consultation
If you have a specific concern or condition that you would like to improve, the best way to find out if Morpheus8 is right for you is to schedule a personal consultation with Dr. Ovchinsky. He will be happy to answer any of your questions and help you decide if Morpheus8 is the best treatment for your skin.
During your consultation, we will assess your skin and discuss your goals for treatment. Then, Dr. Ovchinsky will develop a customized treatment plan to help you achieve your desired results. Tell Dr. Ovchinsky if you have any medical conditions, are pregnant, or are taking any medications, as this may affect your ability to undergo Morpheus8 treatment.
Preparing for Morpheus8 Treatment
To prepare for your Morpheus8 treatment, you should consider your upcoming schedule. While there is no downtime for the majority of patients, some may experience redness for a week or more, so do not schedule treatment when you have an important upcoming event. Additionally, you should avoid any of the following in the treatment area for at least seven days before your appointment:
Hair removal
Skin resurfacing treatments
Exfoliants
Retinol or tretinoin products
On the day of your appointment, arrive with a clean face free of lotions, makeup, and beauty products. If you need a prescription to calm your nerves, let us know before your appointment and arrange for someone to drive you home after treatment.
What Happens During Morpheus8 Treatment?
Morpheus8 treatments are usually performed in 1-3 sessions, spaced 4-6 weeks apart. Each session lasts 30-60 minutes, depending on the treatment area and the amount of time needed to numb the area.
The microneedles create tiny punctures in the skin, stimulating collagen production. Microneedling can feel more intense around areas closer to the bone, but generally, patients report manageable discomfort during Morpheus8 treatments.
As the needles deliver short pulses of RF energy, you may feel a warm sensation. The treatment is generally well tolerated.
Recovery from Morpheus8
You may experience redness and swelling during the first couple of days following treatment. Patients should avoid direct sun exposure and tanning. We recommend you moisturize the treated area and use broad-spectrum sunscreen daily. Daily sunscreen use reduces the future risk of skin cancer and can also slow the aging process and reduce wrinkles.
Always wash your hands before touching the area to keep your treatment site safe. Do not apply makeup for 2-3 days; keep anything that touches your treated area clean, including linens, and clothing.
Results of Morpheus8 Treatment
The results of Morpheus8 are usually seen after the third treatment but can be seen as early as the first treatment. Morpheus 8 treatments stimulate collagen production, resulting in long-term benefits such as firmer, more youthful-looking skin in multiple areas of the body.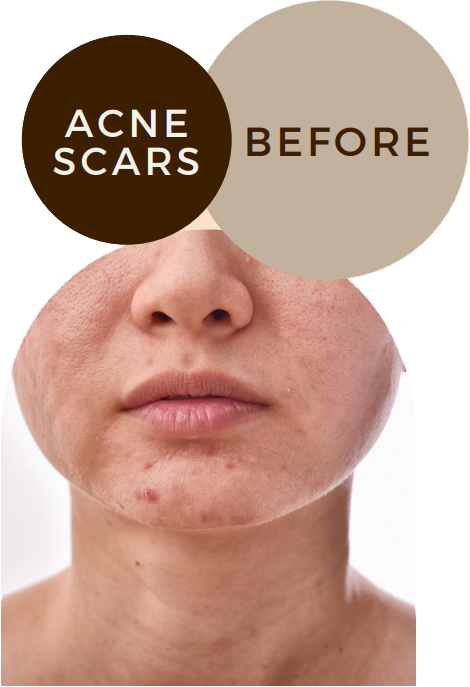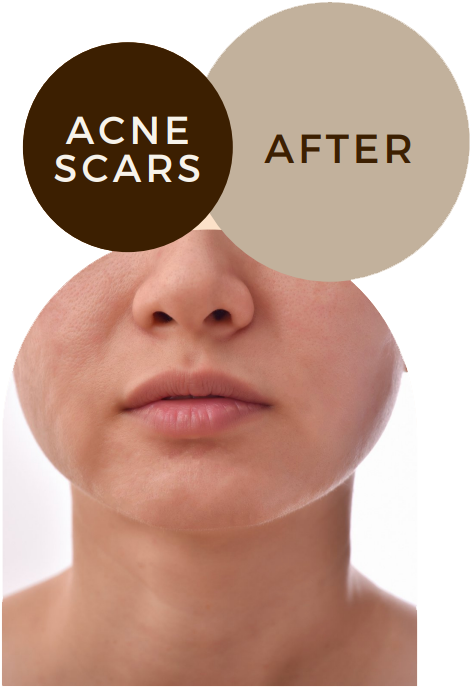 Corresponding & Complementary Procedures
Ablative laser resurfacing is a more aggressive treatment that can produce significant results but requires a more extended recovery period. Non-ablative laser resurfacing is a less aggressive treatment with a shorter recovery period. Chemical peels can be used to improve the appearance of wrinkles, fine lines, and uneven skin texture. We offer a wide range of services to meet your skin care needs.
Contact us to learn more! Call (973) 379-0101 to make an appointment.
What is the Cost of Morpheus8 in New Jersey and New York?
The cost of Morpheus8 treatment will vary depending on the number of sessions you need and the size of the treatment area. Are you interested in learning more about Morpheus8? Contact our office to schedule your initial consultation with Dr. Alexander Ovchinsky and begin your journey to a brand new you. Call (973) 379-0101, or fill out our contact form, and we will call you shortly.
References
Reilly DM, Lozano J. Skin collagen through the lifestages: importance for skin health and beauty. Plastic and Aesthetic Research. 2021;2021. doi:10.20517/2347-9264.2020.153
Dayan E, Chia C, Burns AJ, Theodorou S. Adjustable Depth Fractional Radiofrequency Combined With Bipolar Radiofrequency: A Minimally Invasive Combination Treatment for Skin Laxity. Aesthetic Surgery Journal. 2019;39(Supplement_3):S112-S119. doi:10.1093/asj/sjz055